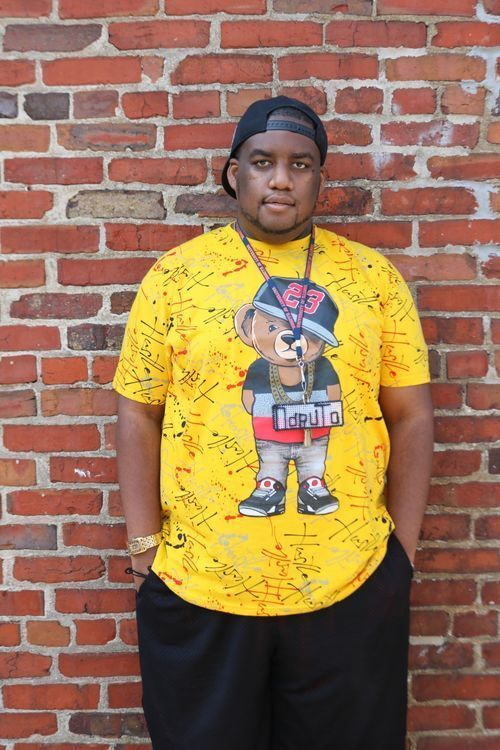 Each week in July, we're featuring someone who has reached new goals and accomplishments, as we continue July's focus on independence.
Kentrell, receives support from DSC Employment Services. He said he's always had an interest in music, and would like to record his rap music professionally in a studio someday. He writes lyrics for his own music, as well as performing vocally. Prior to the pandemic, Kentrell had the opportunity to spend a little time, learning in the studio and practicing. However, over the last year and a half he's not had the opportunity to be in the studio.
Kentrell said he's been occupying his time during the pandemic by learning new job skills. He helps with social media for a podcast, where he contributes and gives input for the graphics that are created. Kentrell assists with recording the podcast interviews, which means he is online during the time of the interview. Sometimes he will ask the podcast guest a question during the interview. Kentrell said he also recently talked in front of a group at C-U Independence in Urbana about the creative work he's been doing.
Over the last year, Kentrell began riding the local mass transit system, C-U MTD. He said out of all of his recent accomplishments, he feels the proudest of learning to ride the bus without needing additional support. "It feels good because I don't have to depend on anybody. I can do it by myself," said Kentrell.
Although Kentrell said it's been fun and helpful to learn new skills, he said music is still his long-term career goal. He also really enjoys video games, which is where he attributes some of his creative influence to. He also finds inspiration in graffiti art, and music by Vince Staples. "When it comes to music, some people say you shouldn't like this artist or that one because they did this, or they're bad. I don't look at it like that. I just listen to their music and what they have to say in their music," said Kentrell.
Great work, Kentrell! We look forward to hearing more about your accomplishments in the future.