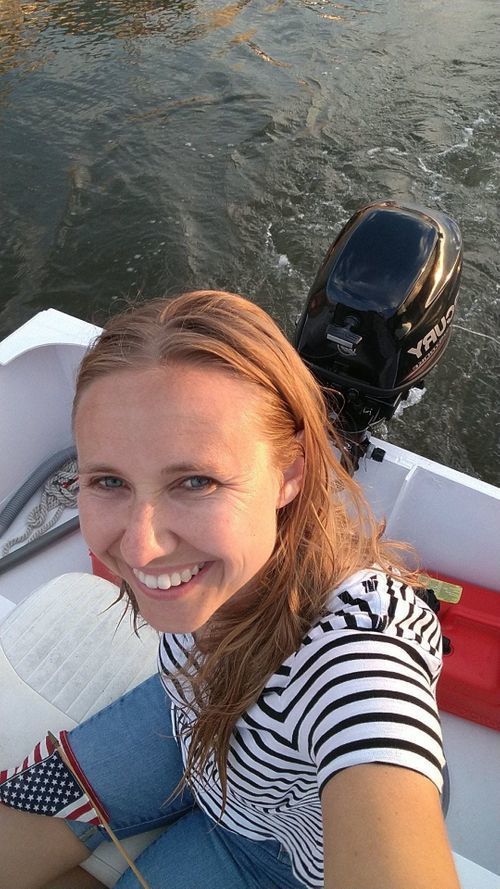 Maggie Brown is an Employment Specialist who will celebrate her one-year anniversary with DSC in November. After working in radio, traveling throughout the Midwest, enjoying her time in Wisconsin, Kansas, and Indiana, she decided to return to Illinois and wanted to tryout a new career path.
While exploring a longtime desire she had to go back to school to become a Special Education teacher, she became familiar with DSC. With a strong interest in the field, she determined that applying at DSC might be a great next step for her.
Maggie was later hired, and she began her position in Employment Services during the COVID-19 pandemic. "I was able to start slower than I imagine others might have started in the past. I was eager to hit the ground running, but looking back I see that the additional training on documentation and protocols have been good for me," said Maggie.
Later, in 2021 when the reopening phase began in Illinois, Maggie was able to experience more aspects of her position as an Employment Specialist. "I was excited to meet business owners, and be out in the community more and experience job coaching from another perspective."
Maggie said what she enjoys most about her position as an Employment Specialist is building relationships with others. "I like meeting with businesses and watching the people we support grow socially. It's a job where at the end of the day, you feel really good about what you've accomplished."
After living in New York, Maggie is especially fond of the New York Yankees, and overall loves sports. She's also plays tennis, and she's a runner and participates in many local races, when she can. Recently, Maggie had the opportunity to cross an item off of her bucket list, when she bought a boat. "It was something I've always wanted to do, and the timing and circumstances just worked out, so I went for it." She loves her two dachshunds.