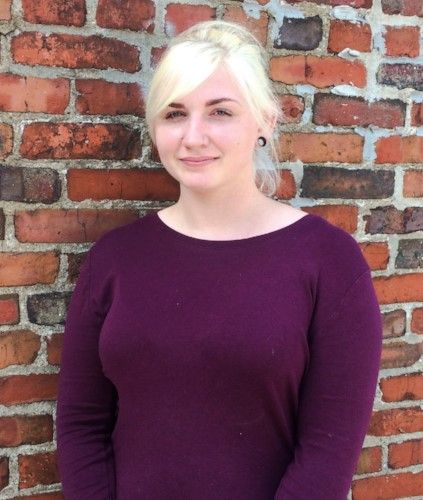 Meet Chancie!
Chancie is an Employment Counselor at DSC. She started in August of 2017, after hearing about DSC through a friend. Chancie leads the Upcycle group that meets at The Crow at 110 and the Women's Group that meets at The Mahomet Group Home.
The Upcycle group has been working on many projects that utilizes donated items and then repurposes them into art or other creations. For example, the group recently made corkboards using crocheted, lace doilies and will soon be making Zen gardens.
The Women's group often learns about self-care topics, such as hygiene or relationships. The group members have wanted to receive information about coloring their hair or manicures, so Chancie has tried to cover topics and activities that they are interested in and want to know more about.
One challenge she said that can come along with leading groups, is meeting individual needs, within a group setting and finding ways to accommodate each person. "That requires making some adjustments along the way. It's a process, but we get it figured out and it works." Chancie shared that her favorite thing about working at DSC is the nice people. She described her co-workers in the Employment Services Department and the people who receive DSC services as "easy to get along with, diverse, and as having good working relationships."
Outside of working at DSC, Chancie stays busy with two dogs, her fish, and two boys, ages two and four years old.