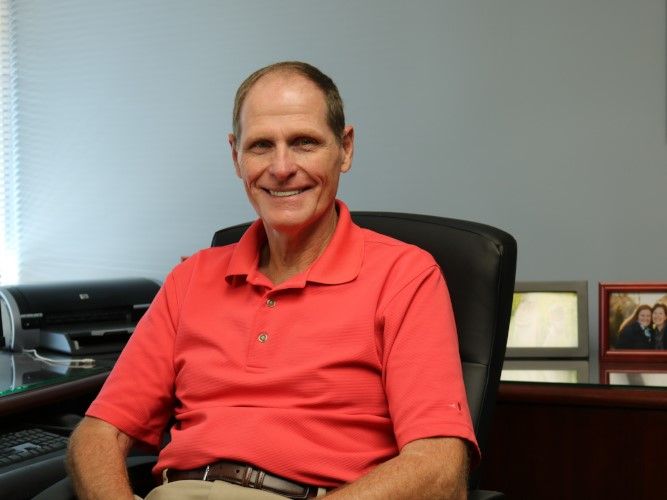 Meet Dale!
Dale is the Chief Executive Officer of DSC and will celebrate his 40th year with DSC in March. He is originally from Taylorville, IL, but considers Champaign home, as he has lived here since 1979. Dale was the first Assistant Executive Director at DSC, and has worked in about every department here, so he knows first-hand what DSPs mean to the organization.
"DSPs are special people. They are the backbone of all that we do here at DSC and we are only as good as the services provided day in and day out by our DSPs. They are critical to all that we do. One day a DSP might need to drive a big van, and then the next day find themselves doing CPR, or first aid. They are very compassionate people in a role that can often feel like they are always on duty, and they do it all while showing respect to the people who are receiving DSC services," said Morrissey. "Being a CEO entails many responsibilities, but our role as leaders really comes down to providing DSPs the support they need to do their jobs."
Dale also serves as the Chair of IARF (Illinois Association of Rehabilitation Facilities), a statewide association that advocates on behalf of DSPs. One of their main efforts is to increase the DSP wage to $15. IARF also offers many tools to DSPs to advocate for themselves. "When DSPs are empowered to speak up for themselves, an even greater impact can be made."
When Dale is not working, his favorite things to do are spending time with his wife, children, and grandchildren, "Family is number one." When not at DSC or with his family, Dale also loves spending time outdoors.
After working at DSC for almost 40 years, you might be wondering what keeps Dale motivated. 'Every day we have the opportunity to change lives in a positive way,' What I like to say is that here at DSC we have a lot more opportunities."