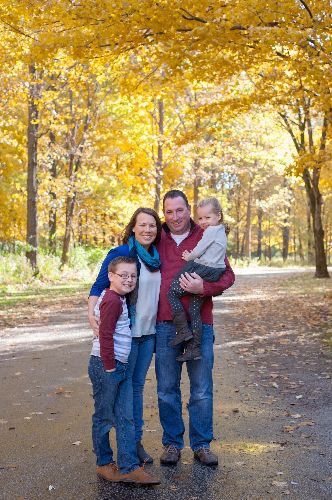 Meet Amanda!
Amanda is an Infant Family Support Specialist in the Parent Wonders program at DSC. She has a Master's Degree in Child Development, with a specialization in Infancy from the Erikson Institute in Chicago, IL.
Parent Wonders is a program that serves children and families in rural Champaign County with funding from the Illinois State Board of Education.  Her role within the program is unique, in that she performs Newborn Encounters within Carle Foundation Hospital with families who are "high risk," or in need of extra assistance in understanding their baby's needs or cues.
Being available to parents and babies at Carle, increases the chances of prevention, and ensures that families are not overlooked. Amanda is there, on site when a family may need her. She uses a curriculum she is trained in called Baby TALK that helps with educating families. Amanda has also been trained through Brazleton's Touchpoint Center at Boston's Children's Hospital.
Though, she is predominately focused on babies these days, she does still do some home visits and prenatal care. Most of the families she does home visits with today, came as a result of a Newborn Encounter at the hospital.
"The best part of my job is meeting the children and families. It is so much fun to see how much the parents know about their own children. Sometimes parents just need reassurance that they are doing a great job. I love it when I get to see the parent's 'ah-ha' moment,' Amanda told us.
She and her family are big Disney fanatics, as well as Illini Fans. She also loves Broadway musicals, with Wicked being her favorite.