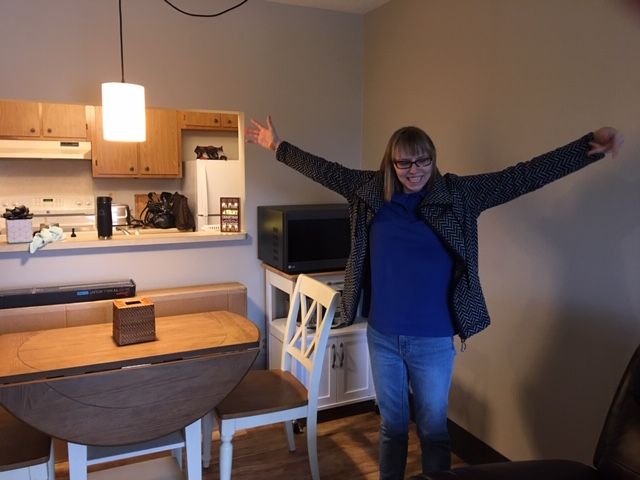 Meet Taylor!
Taylor is 25 years-old and has been working at Goodwill Industries for 4 years. When she saw her brother, Connor moving out from their family home, she felt inspired and began to think about how she could possibly move out on her own too. To make this possible, she began to have conversations with her parents and enlisted the help of DSC's Apartment Services. The first time her name came up on the list and an apartment was open, the timing didn't feel quite right. She wasn't sure if she was ready.
Taylor decided to pass on the opportunity and she made the decision to continue to prepare for living on her own. She realized that passing up the apartment would mean that she would have to wait for a while for the next one to open up.
She was right. It was a few years before another apartment did open up, but when it did, Taylor was ready to say "yes," and she did. "I like being able to do whatever I want," Taylor told us. "I also like that we have bingo, pizza and Jimmy Johns sometimes," referencing one of the recent holiday parties that was held at her apartment complex.
Taylor's mom, Janice, shared, "Taylor's move has been a wonderful learning and growing experience for her. She has gained confidence, has continued to mature, and has been very successful in her new home. We could not be more proud of her!"
Taylor lives in one of DSC's independent living apartments. DSC residential services program offers varied levels of support, depending on the person's needs. DSC Apartment Services offers support that meets the individual needs of each person. DSC's Community Integrated Living Arrangements (CILA)s program offers more individualized support that also meets the needs of each person.
If you would like more information about DSC's program and services, please visit: www.dsc-illinois.org.