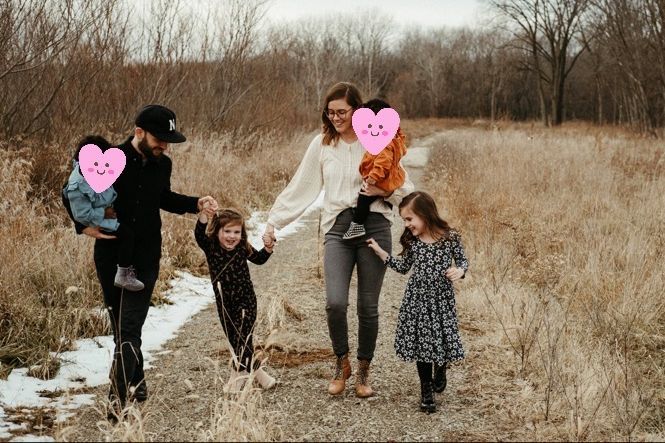 Meet Kelsey!
Many of you have likely heard of the popular event, Night to Shine. Well, we recently had the opportunity to sit down and chat with the Volunteer Coordinator for the Champaign area Night to Shine, Kelsey Wright.
Night to Shine is a global event created by the Tim Tebow Foundation. Area churches are selected to participate through an application process. Each year, they have to reapply to be a host church for Night to Shine. The host locations are spread out so there aren't too many close together. The closest one to Champaign, is one that takes place in Decatur. First Christian Church in Champaign just participated for their fourth year and this was Kelsey's third year serving as the Volunteer Coordinator for the event.
First Christian Church became involved because they saw an opportunity to welcome people and share God's love with all people in our community. For Kelsey personally, she said when she attended Bible college in Knoxville Tennessee, she had an instructor who taught ministry classes for people with special needs who inspired her.
Kelsey shared, "Back before anyone had heard of Night to Shine, he was doing something called Prom of the Stars. It was a prom for people with special needs. He was a jolly person and taught us to honor others and overall made a big impression on me. I think that is part of what inspired me to be the Volunteer Coordinator when I was asked. Seeing the same volunteers come back each year and the participants get so excited about it months in advance of the event, is what keeps me involved."
The event always takes place on the Friday night before Valentine's Day. "It works great for some of the locations in warmer parts of the world, but in can be a little cold here in the Midwest for people to get out. This year, there were some other events going on the same night, but because it's a global event the date is set for us." said Kelsey.
Planning begins months ahead of the event each year, with most of the preparations happening in November and then the sign-up goes live in December. Event guests can have their hair styled and nails manicured, ride in a limo, enjoy a shoe shine and have their photos taken by paparazzi. Everyone who attends gets to walk the red carpet and has a moment where they are crowned king and queen during the evening. Night to Shine wants everyone to feel loved and celebrated. They even provide dinner and a room for parents and caregivers who would like to stay on-site.
Kelsey said it takes over 425 volunteers to make it happen and for all of the various areas to run smoothly. "We cannot pull this off without the community. It takes more than just our church. We depend on the support of businesses, organizations like DSC and a host of volunteers."
You can be on the lookout for information about the 2020 Night to Shine next December.
Outside of her volunteering, Kelsey is a wife, mom and a wedding photographer. They have four little girls (two biological and two foster), ages ranging from one-six! She enjoys spending time with family – taking them on as many road trips as possible; exploring new cities, coffee shops, and taco joints. They love spending time riding their bikes and taking walks through nature trails in Monticello.