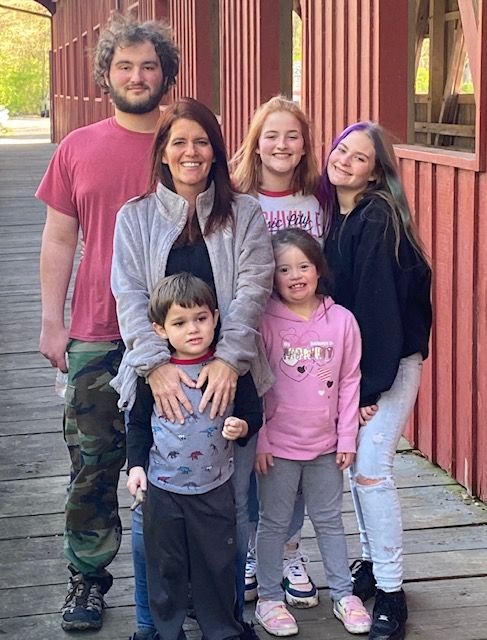 Meet Tracy!
Throughout the month of May, we are honoring our DSC Moms!!! All of you do so much each and every day, and we want to take this opportunity to share some of the inspirational moments and the challenges that you have faced. Happy Mother's Day! We celebrate you!
Today we would like to introduce you to Tracy. Not only is Tracy a mom within our DSC community, but she is also DSC's new nurse. Welcome, Tracy! She is a single mom of five children that range in ages from 5-years to 19-years old. Two sons and the three daughters are in the middle. Tracy has been an LPN for six years, after beginning her career as a CNA. She worked her way through school over the years, as she balanced both being a mother, work and pursuing her education.
She's predominately worked in the long-term care industry and was ready for a change. She had a friend who previously worked at DSC and told her about the nursing position open at DSC, so she applied. Her kids are especially looking forward to the change because of the differences in shifts at DSC, compared to the 12-hr shifts she had been working. Tracy said she's also looking forward to more time with her family, in addition to the team-based approach at DSC.
Tracy also brings a unique perspective as the DSC nurse because she has a 7-yr old daughter who has Down syndrome.
Happy Mother's Day, Tracy-Thanks for all you do, during these times especially! That goes for all the moms in the DSC community!!