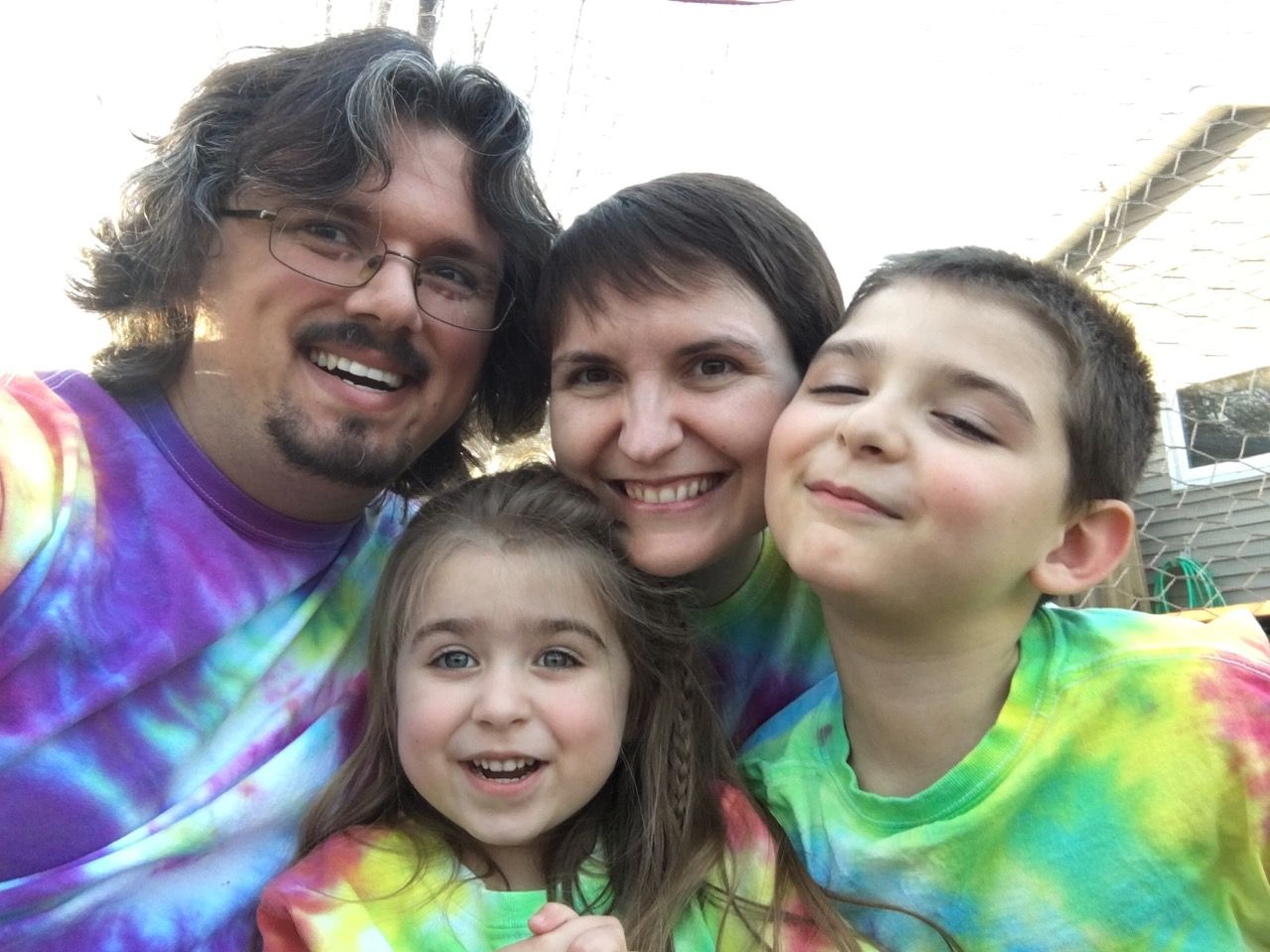 Meet Tim!
Tim Shiro celebrated his 8th anniversary with DSC in January. Tim is a CDS (Community Day Services) DSP (Direct Services Professional). Though he obtained an English degree in college, he's found that he's better able to apply his love for teaching and learning through the type of work like he does at DSC. Tim has worked in both the CDS (Community Day Services) and the Residential programs at DSC. During his tenure, Tim's spent time working in each of DSC's CILAs (Community Integrated Living Arrangements). Some of that time has been filling in as a sub for other employees. Being cross-trained has given him a unique outlook and skillset within the agency. Tim told us that he enjoys the variety of working across both programs.
Tim attributes much of his success at DSC to one of his former managers at DSC, Mia Lewallen, stating that she was a positive influence on his career. He also said he enjoys the collaborative aspects about his position, stating a current storytelling project as an example. "We're currently engaging DSC residents in a form of role playing. We all participate and I'm passionate about engaging in this type of communication with them. Because I work with many people who are non-verbal, I think the type of work I'm doing is something that is learned over time and requires a specific personality type." What Tim describes, is an intuitive and emotionally intelligent personality that is able to read non-verbal ques. This requires being present and attentive to the person.
Tim is also a husband and a father. Tim learned about working at DSC through his wife, who is a former DSC employee, but decided to return to school. Through working at DSC, she gained a passion for Special Education and Nursing and decided to go back to school, so she could pursue her education. In the meantime, she connected her husband Tim with a job opening at DSC.  They also have two children, a son and a daughter, ages seven and four years old and they have another daughter on the way.
Tim is a self-professed comic book nerd, so he naturally enjoys watching related TV shows with his son and reading comic related books with his daughter. He noted that he prefers Marvel over DC, for all of our serious comic readers. Tim and his children also like to jump on their trampoline together, which you'll see in the pictures.
Thank you, Tim for the work that you do here at DSC, and as a dad! Happy Father's Day!