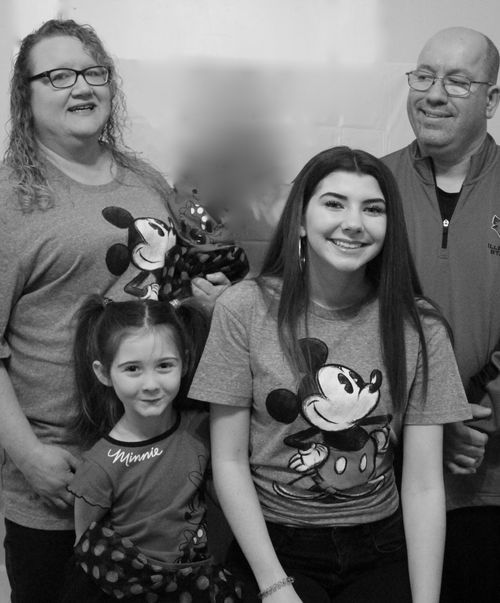 Meet Bruce!
Bruce Butler joined the DSC family in 2013. He works in the Community Living Program, where he supports people to be as independently as possible. In the Community Living Program, people may live in a semi-supported apartment building, or in another home of their choice throughout Champaign County.
Bruce was working in Decatur, in the mental health field, when he decided to apply for a position at DSC. He knew the former Residential Program Director, Jennifer Carlson. At the time he applied for the position, applications were still written by hand. "I have terrible handwriting, due to having cerebral palsy," Bruce told Jennifer when he applied. I told her, "If you judge me based on my handwriting, I won't get the job. But, I can do the work." Well, I ended up getting the job, and it's been full-steam ahead from there."
Bruce said that he loves the people, both with and without disabilities at DSC. "We have strong leadership with Sarah Perry and people like Jennifer that helped me get started. We work as a team and I love that I am an advocate here. I get to help people make their dreams come true and that's awesome!"
Bruce said it hasn't always been easy to do his job and have a disability. "Having a disability isn't easy. However, I do think other people can relate to me when they see me in this position. It gives others confidence that if I can do it, then maybe they can see themselves doing something like this too. It helps people think more positively. And in any challenge I've faced, DSC has always stepped up and found ways to help me to continue to succeed in my professional career here."
Bruce is also the husband to Tina. They have three daughters, ages 2-16 years old, Journey, Ava and Mary. Obviously, it's been tough to get out and do things lately, but when they're able to, they enjoy going to movies, the mall and McDonald's. They also enjoy watching movies at home together. "I'm so proud of all of my daughters, who bring so much light into my world each day. I love them each dearly. My wife is the real gold though, because she is the one who makes it all happen. I couldn't do any of it without her and the close circle of family and friends we have to support us."
Thank you, Bruce for all you do for DSC. Happy Father's Day!