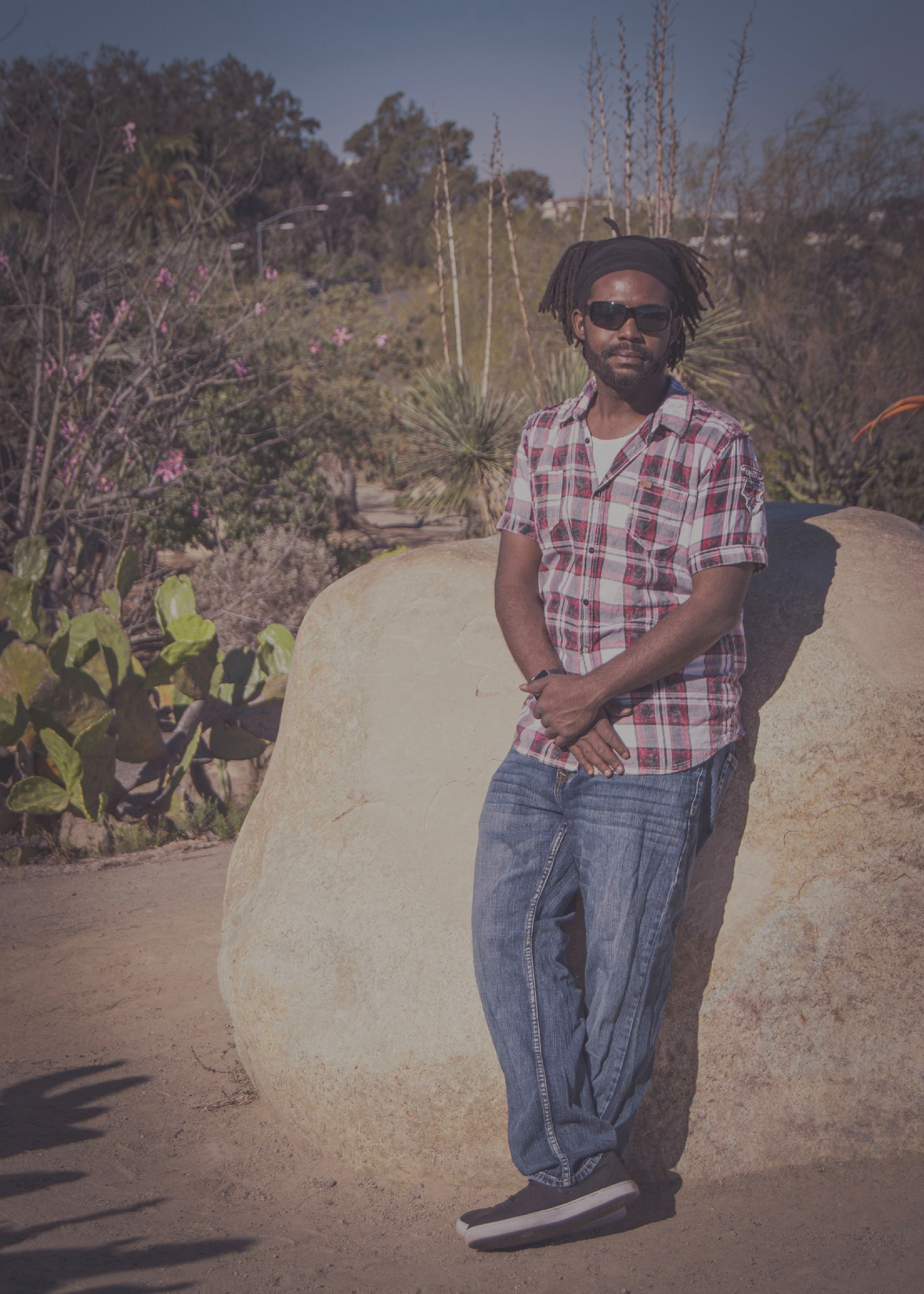 Meet Van!
Vantrell (Van) Ricks is the Community Living Manager at DSC. He celebrated his one-year anniversary with DSC this month. Van has worked in Human Services since 2005, when he began his career, working for a disability services provider in Charleston, IL as a Direct Support Professional. He has also worked as a Day Program Manager for another organization, and as a Caseworker, prior to coming to DSC.
In Van's role as the Community Living Manager, he oversees direct support professionals (DSPs) who support people who need varying levels of assistance in their home and throughout Champaign County.  "We want to make sure that people are getting to the grocery store, getting healthy meals according to their individual dietary needs, we assist with finances, medical appointments, community activities and more," said Van.
With COVID-19, they've been trying to come up with activities to keep people from getting bored. "It has been a challenge with the stay-at-home order and then so many laid off from their jobs, or they weren't working for other reasons. We're trying to coordinate community activities, such as virtual tours, classes, and just something as simple as ordering pizza for the group (socially-distanced, of course) to celebrate a special day," said Van. Since people are living independently in apartments in DSC's Community Living Program, they can choose whether, or not they want to participate in activities. Some may choose to stay in their apartments and do something else instead.
Van said his favorite thing about working at DSC is the collaborative environment. "I prefer the team-based approach we have here at DSC, compared to top-down types of places. Here, everyone feels like they are involved."
He also told us that one of the most important aspects about his job, and the work that all of us do here at DSC, is listening. "When we take time to listen to individuals in this program, however they are expressing themselves, we are allowing them to exercise their independence. They may be verbal or non-verbal, but by listening, we give them the opportunity to communicate."
Outside of work, Van enjoys traveling. He's traveled to 12 different countries. Unfortunately, due to the pandemic, he's not been able to take any trips recently, but looks forward to doing so in the future.