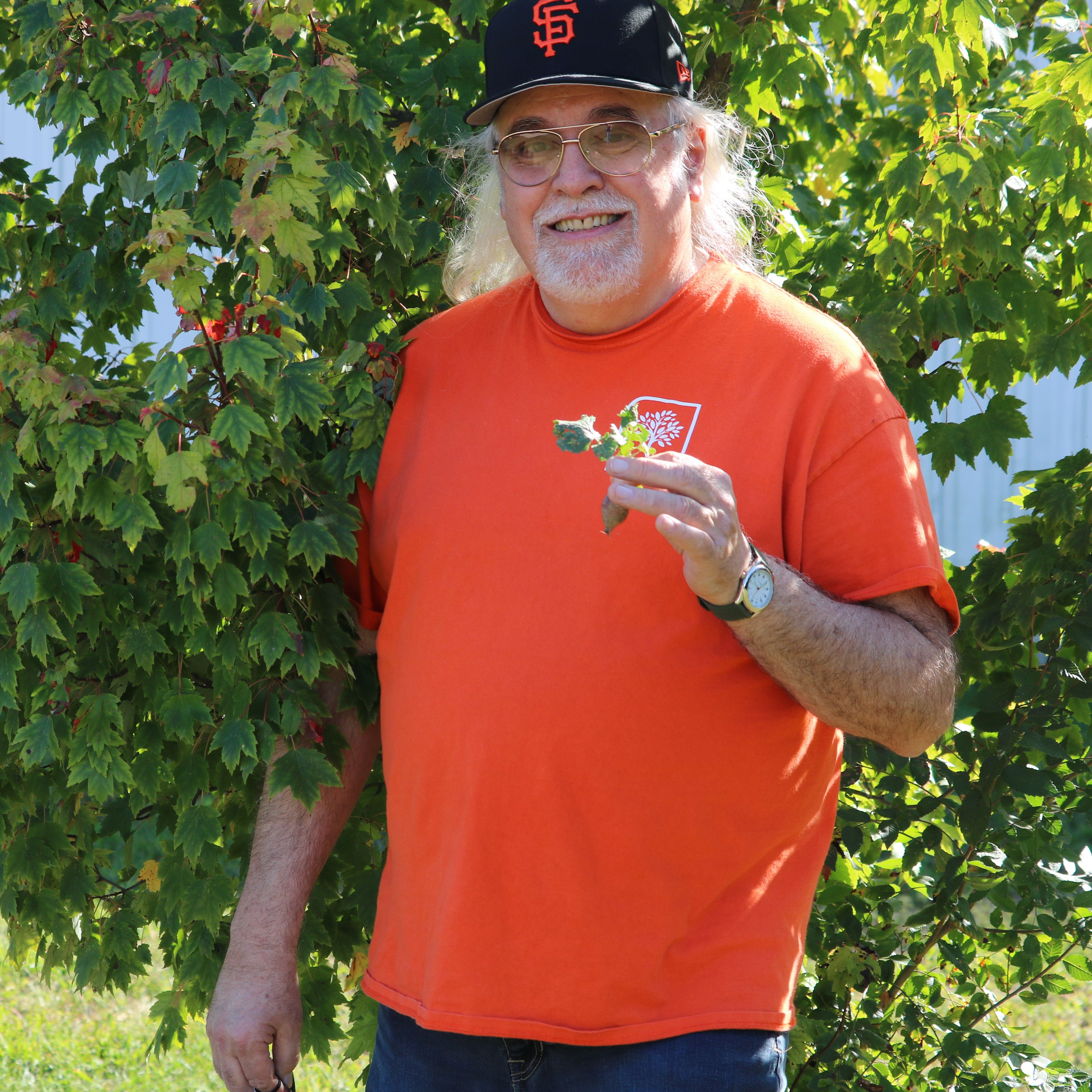 Meet Mark!
Mark Warwick has been with DSC for 28 years and is retiring this month. After working for 15 years at other agencies around Central Illinois similar to DSC, both in Champaign and Decatur, he joined DSC in 1992.
Mark said that he stumbled across a job in the field and decided that suited him well. "Being a Direct Support Professional (DSP) seemed to just fit me," he said. Though the title has changed many times over the years, Mark still does the same job today. He works as a Community Day Services (CDS), Developmental Instructor at DSC's Main Building on Bradley Avenue.
"I'll be turning 70 soon and it seems like a good time," said Mark in regards to his retirement. "This is the best job I've ever had, and the duration I've stayed here speaks to this place."
Mark has seen many changes over the years throughout his career. "One change has been in the area of employment services. It used to be that people with disabilities were in more of a classroom setting and now there are so many more opportunities. In more recent years we've seen more opportunities for people to become involved in the community, as well and I've been able to witness it all," said Mark.
We asked Mark if had any special memories after all of these years and he did have one. After 28 years, he said what stood out to him the most happened during a karaoke party in the last year. "A person we support here who usually has a more reserved personality, decided to get up and perform. He needed some persuading to get started initially, so CDS staff encouraged him to do so. Without much warning, he began to sing La La La from Mr. Rogers and then suddenly broke out in a break dance on the floor! It was so out of character for him and I was so moved by it because he felt comfortable enough to do this and was experiencing so much enjoyment at DSC among his friends and our employees."
With years of experience as a Direct Support Professional (DSP), we asked Mark if he had any advice for others who may be new to the field. "When I first started, I used to let quirks annoy me about people and I would think that I could change those things. I would now advise others not to try to change those quirks about people. I've learned so much from them and am so grateful for being around them. They've changed me," said Mark.
Mark is looking forward to getting up and doing at least one thing each day when he retires, he said. He loves being a grandpa and has 5 grandchildren and 3 great-grandchildren. He has also played the guitar for years and can't wait to have more time for that, as well as reading classic literature.