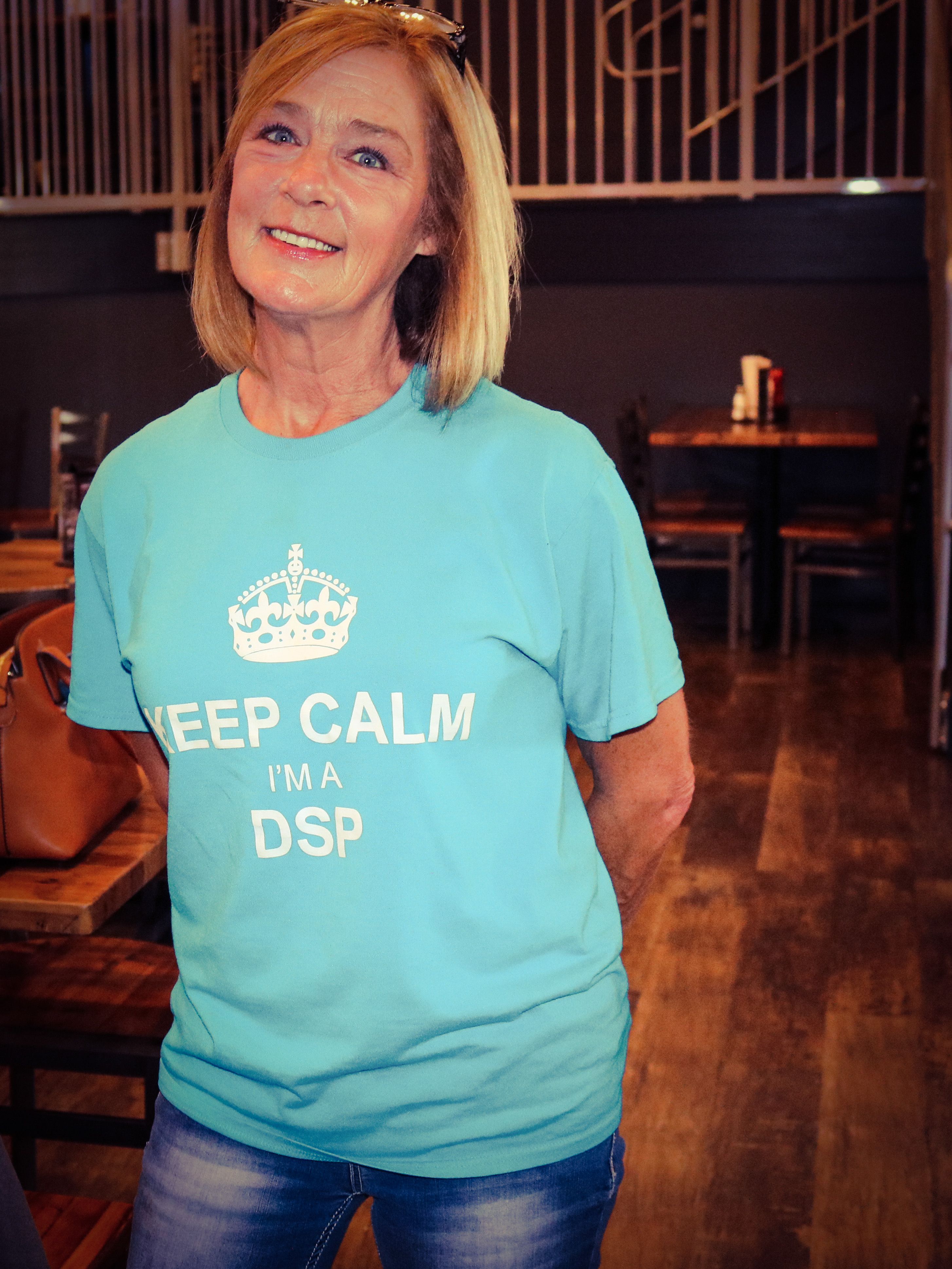 Meet Sherrie!
Sherrie Thompson will celebrate her 20th anniversary with DSC in February. She began her career with DSC as Production Coordinator, after meeting Brad Parks while working for Bell Sports. Sherrie became familiar with DSC through the partnership the agency had with Bell Sports.
Over the years, she has worked in a variety of positions including Account Manager, Employment Services Manager and she's been at Clark Road, Building 3 and Southland, a former DSC location on Bloomington Road in Champaign.
Presently, she is a Supervisor at Carle Hospital. She has oversight of the day-to-day operations of the dish room, within dining services.
It's a comprehensive operation, as they are supporting the area's largest hospital. In one day, they may have 450 trays come through during each meal period, including breakfast, lunch and dinner, in addition to pots and pans and dishes that come through the line from any hospital guests each day.
For DSC, this has been a great learning opportunity over the years. When Sherrie accepted the role, she was excited to bring a new perspective. She brought her years of experience of working as a Direct Support Professional (DSP) at DSC, to Carle. "I look at it like bringing new tricks to the trade. I help people go about doing things a different way, but we get the same result. In other cases, they may be more comfortable with me because they've worked with me in the past, so the working environment feels safe. In the end, it's the outcome that matters," said Sherrie.
Being employed at DSC for nearly 20 years, she said she has many great memories. "Two that come to mind are having potlucks years ago when I worked with Brian Richter. We'd make soups and lima bean pies and have a great time. I also had a blast joking around with Rubie Young at Clark Road. One time I pulled a stunt on her and told her I was behind and needed to count light bulbs for maintenance. She believed me and starting helping me count the light bulbs. We had the best laugh over it and still laugh to this day about it. It's important to get your work done, but equally important to have fun too. That makes a great working environment."
When Sherrie's not working, she looks forward to vacationing on the beach. Every year, she takes a vacation with her family. She has 3 children and 7 grandchildren. Her grandchildren span the ages of 6 years old through 19 years old and there's nothing she loves more, than spending time with them in the sunshine, on the beach!