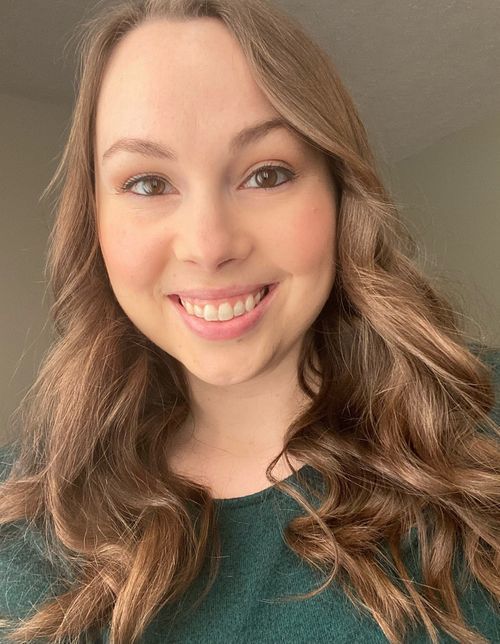 Rachel joined DSC in 2019 as an Infant Family Support Specialist in the Family Development program. A graduate of Eastern Illinois University with a degree in Family Services, Rachel is experienced in youth mental health services. She previously worked at Crisis Nursery as a Crisis Advocate, and as a Child Specialist, in addition to working as a Care Coordinator and in Logistics for the Mobile Crisis Response Team.
Rachel's Work with Parent Wonders
At DSC, Rachel is part of Parent Wonders, a program within Family Development that supports families, works with parents to strengthen the parent/child bond.  Parent Wonders can work with families prenatally, up until the child turns three.   
Strengthening Families
Rachel is also a certified-lactation counselor, which enables her to support new and pregnant moms through education and preparation in their breastfeeding journey. Parent Wonders values parents, creating an environment where parents can feel safe and valued. "Every parent is different. The way you parent, might differ from the way of another parent because each family is unique. We're here to support each parent in their mastery and expertise with their own child. Only you know best what your child needs. That's one of our values here in Parent Wonders. We're not here to judge parents, but to support them," said Rachel.
In Rachel's role, she provides education and support, as needed. Her favorite aspect about her job is building relationships with the families with whom she works. "I love my job so much! I really love what I do. I think it's so great when I receive a video from a mom of their baby crawling for the first time, or another milestone. It's so rewarding to me and I feel like a valued part of their support system."
Supporting Teen Parents
Family Development also offers support for teen parents, which Rachel said she really enjoys. "I've learned so much from working with teen parents and am inspired by them. They're learning to parent at the same time they're still learning about their own identity, and I get to be a part of it."
Working with Community Resources to Assist Families
One of the difficult parts of Rachel's position is seeing the needs that some families have and wanting to help meet those needs. "Thankfully, we have a great community with many organizations and resources. There are times when we work with families who may not have a car seat, or a crib, for example. We will call around and collaborate with other organizations around the state to try to find what we need. I recently found a Pack & Play and someone else provided a stroller for a family. Family Development has received grants recently to fund activity kits for our programs and that is so helpful and encouraging."
Connect with Parent Wonders
While Parent Wonders does provide periodic developmental milestone screenings, children do not have to have a developmental disability or delay to participate. For more information about Parent Wonders, please contact DSC, Family Development Director, Nicole Sikora at (217) 356-9176.
Rachel at Home with Her Family
Rachel has been married to her husband, Lucas, for almost 10 years, and they have two children. Their daughter, Avry, is four years old, and their son, Cooper, is two years old. "I think being a mom is the best thing in the world," said Rachel. "It also helps me relate to what the moms I work with are going through." They love Cubs baseball, playing in the backyard together, kitchen dance parties and family movie nights. Rachel is also a reality TV buff and enjoys Netflix bingeing.