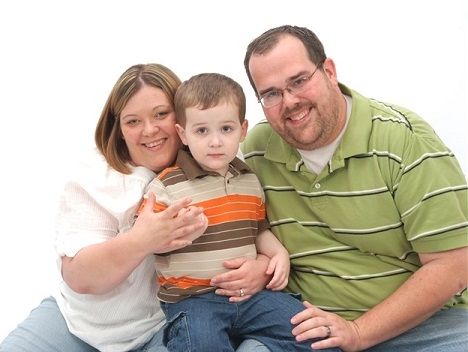 Owen is three years old. He loves live music in the park on Thursdays, bookstores and aquariums. He is keen on music notes; everything about them, from reading sheet music to banging notes on the piano and listening to how they ring out.
He is a bright youngster who can already read and he loves it. Not only can he piece the letters together to read words, but he can also break words apart and spell some pretty impressive words like, bulldozer, teddy bear and French horn – just to name some of his personal favorites.
What Owen has accomplished is a lot for any three year old, but he has also done it all with a diagnosis of autism. With the help of DSC and The P.L.A.Y. Project, Owen and his family have learned a playful lifestyle that will help them learn and grow for the rest of their lives.
When Owen was only 16 months old, the family contacted DSC for the first time, and since then DSC has been a part of their life. DSC provided respite services, counseling, a playgroup for Owen and involvement with The P.L.A.Y. Project. "They really provided for the whole family. The most beneficial thing was The P.L.A.Y. Project," Crissy said. "People are always so surprised at how social [Owen] is, especially his eye contact, and The P.L.A.Y. Project really helped with that and focuses on the social aspect." The P.L.A.Y. Project provides training and support to families of children with autism in an effort to create a close and interactive relationship between parent and child by creating a lifestyle of play that is "effective, fun and useful," according to The P.L.A.Y. Project's website.
The P.L.A.Y. Project was created in response to the cost of private intensive intervention that could cost upwards of $60,000 a year. Through their training program which coaches parents on how to interact with their children, The P.L.A.Y. Project cuts that cost to a more affordable $4,000 a year on average per household. DSC was able to cover the cost of The P.L.A.Y. Project in full for the family.
DSC's Judy Ullom, a developmental therapist at DSC who is also trained for The P.L.A.Y. Project, worked with Owen and his family. Judy went to their home once a month and would videotape how Crissy and Jon interacted with Owen, and basically critiqued it. She taught Crissy and Jon how to interact best with Owen. "The P.L.A.Y. Project really taught my husband and I both how to be more playful and open to anything Owen wanted to do and to follow his lead," Crissy said. "The P.L.A.Y. Project is about following his lead and being his friend in a different way."
Many months, many training sessions and 16 videos later, Owen turned three in May and reached the end of his Early Intervention (a period of time from birth to three where the state offers families of children with disabilities services and support to maximize their child's development). Even though Owen was only half way through his journey with The P.L.A.Y. Project, he had already made visible strides on many levels. "It's great to be able to look back and see his progress, and realize, 'He really has come a long way,' and see the tape and see where we were and where he was," Crissy said. "It's amazing to know how far he's come."
With the end of his Early Intervention came the end of his time with Judy and DSC in Champaign. Jon received a professor position at Miami University and the family moved to Oxford, Ohio.
Although the family left DSC behind, they'll never forget how DSC changed their lives.
"Through DSC and being in the playgroup, I met so many moms and had a network of people I could count on," Crissy said. "There were therapists, moms and people just to vent to... There was a solid network [at DSC]." What Crissy and Jon have learned has been deeply engrained in them and has impacted not only how they handle Owen, but how they interact with all children. "We walk into someone's home and always think to sit on the floor and be at a child's level," Crissy said. "All these concepts pumped through us made us see at a child's level more than most adults would."