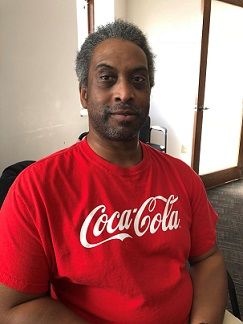 Meet Dante!
Dante is a dependable and hardworking employee at Rockwell Automation. Rockwell Automation presented Dante with an attendance award to recognize his promptness and reliability. Dante has worked for the company for five years and is primarily responsible for filing paperwork. He loves his job because he enjoys working with people and socializing with his coworkers.
While Dante likes to keep busy with his work, he has many other interests and hobbies that occupy his free time. He enjoys watching television; his favorite programs are Family Feud and the Sports Channel. Dante likes to listen to rap and R&B music; he is a fan of Akon. He loves to eat Italian food and his top picks for entrees to indulge in are lasagna and spaghetti. Dante's favorite person to spend time with is his mother. He appreciates her for being an extremely caring, helpful, and loving person. He greatly admires her and enjoys the quality time that they spend together.
Dante believes that it is important to have a balanced life. It is important to him that he completes his professional obligations and also makes time to relax and have fun.