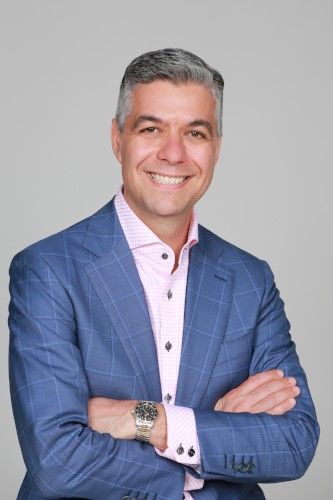 Meet Ata! Ata Durukan is the Senior Vice-President of Human Resources and Marketing at First Federal Savings Bank of Champaign-Urbana. As a Champaign native, Ata started with the bank while in high school as a part-time teller and recently celebrated his 30th anniversary. Ata has several connections to DSC, including being a new DSC board member.
Ata initially reached out to DSC because he'd heard about hiring people with disabilities and was looking for new solutions for the bank. First Federal has since hired for two positions through DSC, and Ata personally went through LEAP training, after reading about it in the DSC newsletter.  "Every interaction that I've had with DSC has been positive and intentional, from the job coaches who are committed and caring, to the LEAP training," said Ata. "That's what led me to further communications with Dale Morrissey and Janice McAteer, about becoming a board member. I went on tours of the locations at DSC. I became aware of things that I didn't previously have knowledge of and recognized the impact that DSC is making on the community. I realized that there is more of this story to be told and this is something I want to be a part of." Ata said he's excited to be on the board and joined to serve the organization.
Learn more about how you can get involved with NDEAM by contacting our LEAP Coordinator, Jamika Smith at (217)-356-9176.