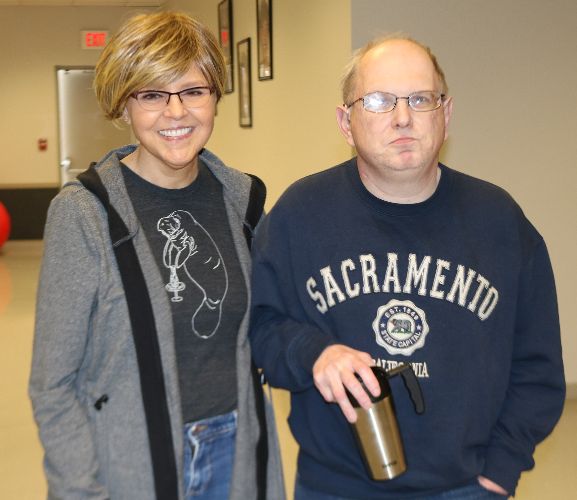 Meet Diana!
Diana has been volunteering with DSC for a little over 3 years. Diana came to DSC, after retiring from working in the healthcare field for 22 years. She is a cancer survivor, and she is on the kidney transplant list. She found herself at a time in her life where she was searching for a way to serve and give back. Volunteering at DSC was one of the places suggested to her.
Her volunteer role at DSC is within the CDS (Community Day Services) Program. She goes to the DSC location on Philo Road in Urbana every Thursday and Friday. "It's changed quite a bit since we've moved to our new location…for the better." Diana explained to us. On Thursdays, she makes a big pot of warm coffee. "That might not sound important, but it is. Now that we're here at Philo Road, we have real cups and it's special."
On Friday afternoons, Diana helps with setting up Bingo and Uno. It's a fun, but busy afternoon. The only challenge has been a good one, Diana told us. "With the new location, there staffing is good here, so I have to see where the gaps are that I can fill in as a volunteer. That is a good problem for DSC. I love it here. When I first started volunteering at DSC, I was looking to give back, but when I walk into DSC today, I see my friends. I feel cheered on and there is nowhere else I've felt so greeted and well-received. Today, I come to DSC for the relationships I have here."
Diana also volunteers with Sistering C-U, is married to her husband Scott and enjoys spending time with friends and family. She also has a dog named StormyJean that she adopted from DSC's Brian Richter. The dog belonged to Brian's mother who passed and was originally named Stormy. Diana kept Stormy in the dog's name, to honor Brian's mother.