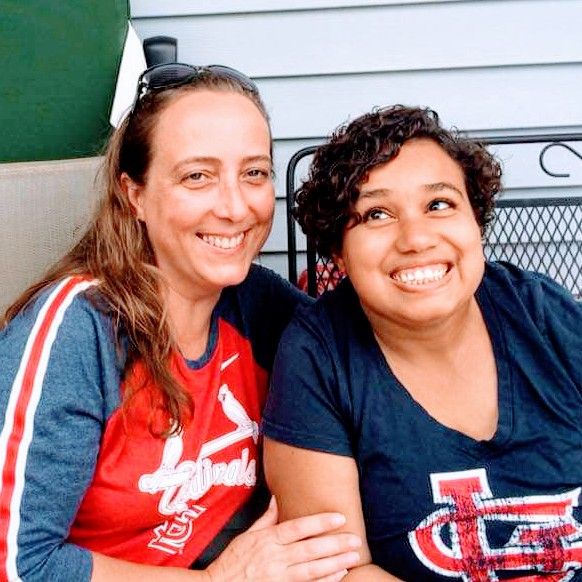 Amanda is the mom of two children, the oldest of whom is Alyssa, who receives services from DSC. Alyssa told us that she enjoys the time she spends at DSC, when she joined us for this interview, with her mom. If you are a parent, you know that raising children is one of the hardest jobs you will ever have. Parenting is a sweet mixture of joy, challenges, frustrations, and uncompromising love.
Amanda connected with DSC right after Alyssa was born, around six months of age had received her diagnosis of a disability. "Having her at a young age, I was always grateful for a strong support system from DSC and family members," said Amanda.
Following her early childhood years, Alyssa went into the school system, but then reconnected with DSC upon graduating. At that time, Alyssa choose to work with DSC's Community Day Services Program (CDS), where she would have the opportunity to meet friends and pursue employment training.
"Work-life balance has always been the biggest challenge for me," said Amanda. "Thankfully, I work remotely for an insurance company, which allows me some of the flexibility I need to care for my daughter."
We asked Alyssa what she thinks about her Mom too. "I love my Mom. Especially because she takes me to get ice cream. I like going to Dairy Queen."
If you're a parent with a child with Developmental Disabilities just beginning this journey, here's some encouragement from Amanda: "It can be scary and difficult, but the benefits of having Alyssa have far outweighed any challenges I've encountered along the way."
We'll be celebrating Amanda and all mothers throughout the month of May!