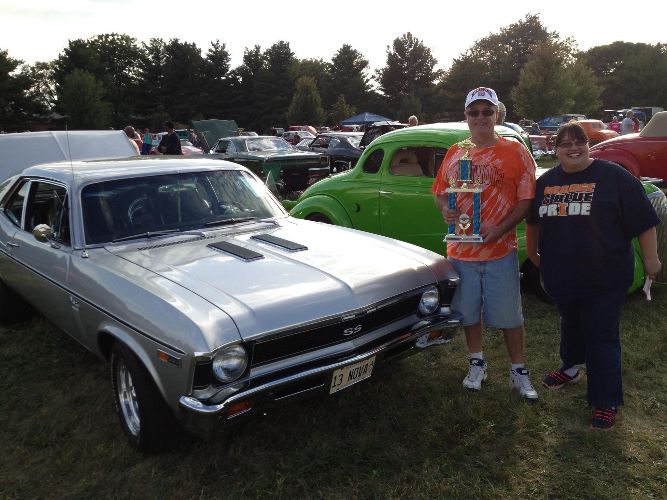 Meet Kirk!
Kirk is father to two daughters, Aryn and Jayme. Ayrn is the oldest and she began receiving services from DSC when transitioning out of high school. Aryn attended Urbana High School, where she participated in community programs with Dollar General and a daycare to help prepare her for the future. She also knew employees at DSC, which helped make the transition to DSC easy.
"Involved in many activities both insides and outside of DSC, Aryn stays busy. She is a part of the Best Buddy program, active with the Tom Jones Challenger League and involved with the DSC Job Club," said Kirk. The job club prepares participants for employment by tackling jobs in the community as a group. "DSC has been a great program," said Kirk. "They're always a phone call away. We enjoy going to the events outside of the day-to-day programming too."
Aryn is creative, smart and social. "I got the ears and my sister got the eyes," said Aryn commenting on her disability, and the numerous eye surgeries she's had to undergo. "I might not see that good, but I can hear a pin drop!"
Kirk and Aryn are big Cubs fans. They used to watch NCIS together, as Aryn is an avid fan, but now that Abby is no longer on the show, Aryn is not watching as often. However, she does still call her Dad, Gibbs, based on the show and in return, he calls her, Abby. She has also collected a great deal of memorabilia from the show and can quote random facts from memory. 
"Family means a lot to me," said Kirk. "My sister was a big influence on me. She passed away last year, after battling a brain tumor. I watched what she went through and how she didn't let it get her down. She would say, 'Mind over matter. If you don't mind it doesn't matter.' Watching her walk through that taught me to be a better person. If she never let that get her down, then it feels like I can conquer anything."
Kirk is also a Grandpa and a muscle car owner.