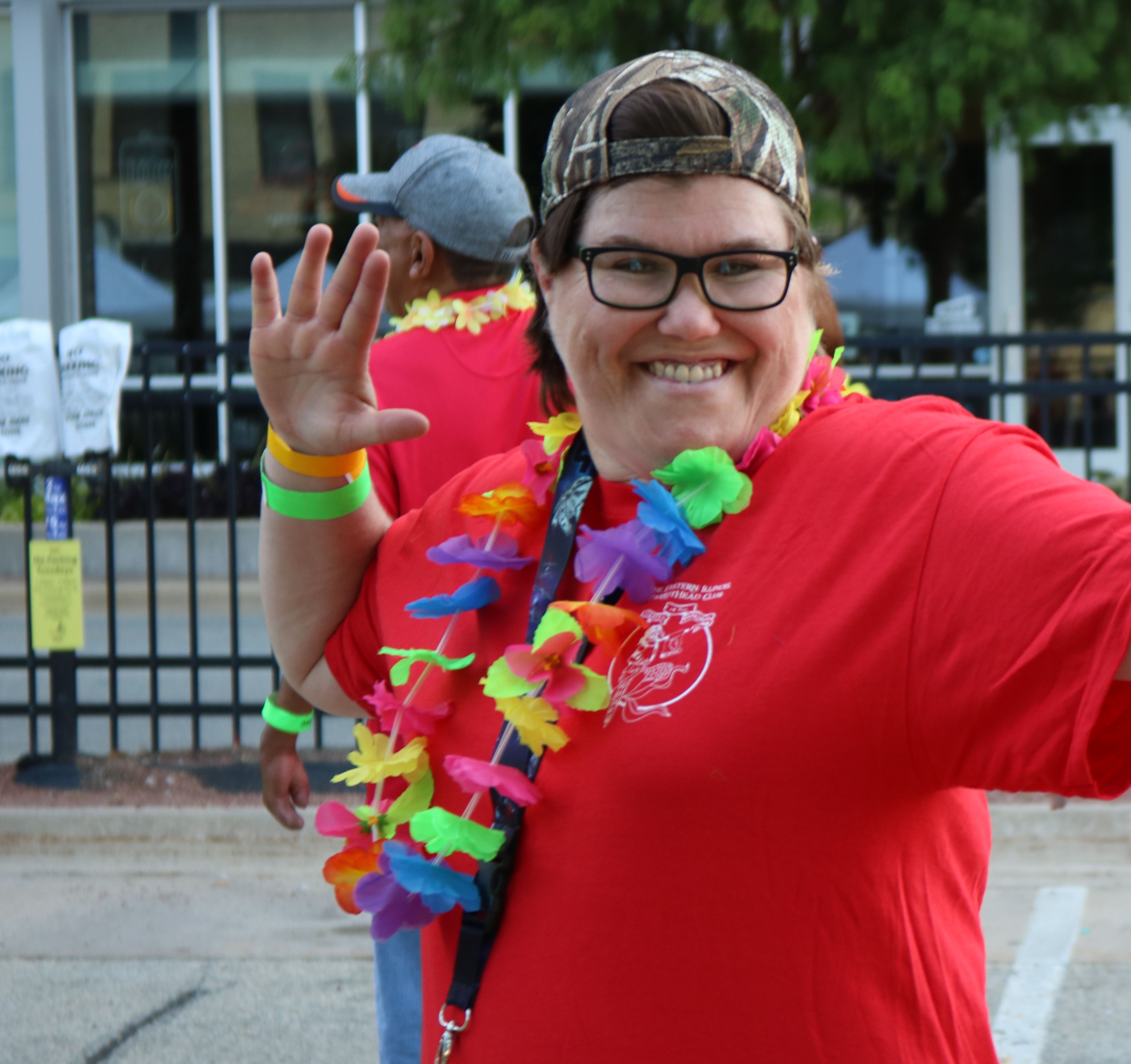 Meet the Eastern Illinois Parrot Head Club (EIPHC)!
We've visited with EIPHC before, as they are longtime supporters of DSC. This week we are catching up with them to discuss C-U in the Prairibbean.
The 16th Annual C-U in the Prairibbean event was originally scheduled to be held earlier this month at City Center in Champaign. "This was a difficult decision, but we want the community to know, we are committed to moving forward with our event on August 7th 2021, so mark your calendars! The last few months have presented many challenges and changes for all, and we hope you and your families stay safe and healthy," said Connie Walsh of EIPHC.
Both organizations said they would like to extend a special thank you to all of the event sponsors and supporters. "We are grateful for all of our community partners and attendees who have supported the event for years. In doing so, they're partnering with DSC's mission in supporting people with intellectual and developmental disabilities in living a rich and meaningful life." said DSC's Chief Executive Officer, Danielle Matthews.
In the meantime, EIPHC still wanted to contribute to DSC even though a large gathering event, such as C-U in the Prairibbean was not feasible at this time. After some discussion, the club identified a way that they could host a virtual event and still raise funds for DSC.
On Saturday, August 16th, 2020, the club hosted a Virtual Phundraiser at Bunny's Tavern. Live music was performed by Mike & Howie from the Boat Drunks. The event was live streamed on Facebook Live and donations were received for DSC.
If you've been an event sponsor, purchased raffle or admission tickets, for C-U in the Prairibbean, or perhaps purchased or donated auction items, we would ask you to consider continuing your contribution this year toward C-U in the Prairibbean.  
On behalf of all of us at DSC, THANK YOU, EIPHC!!