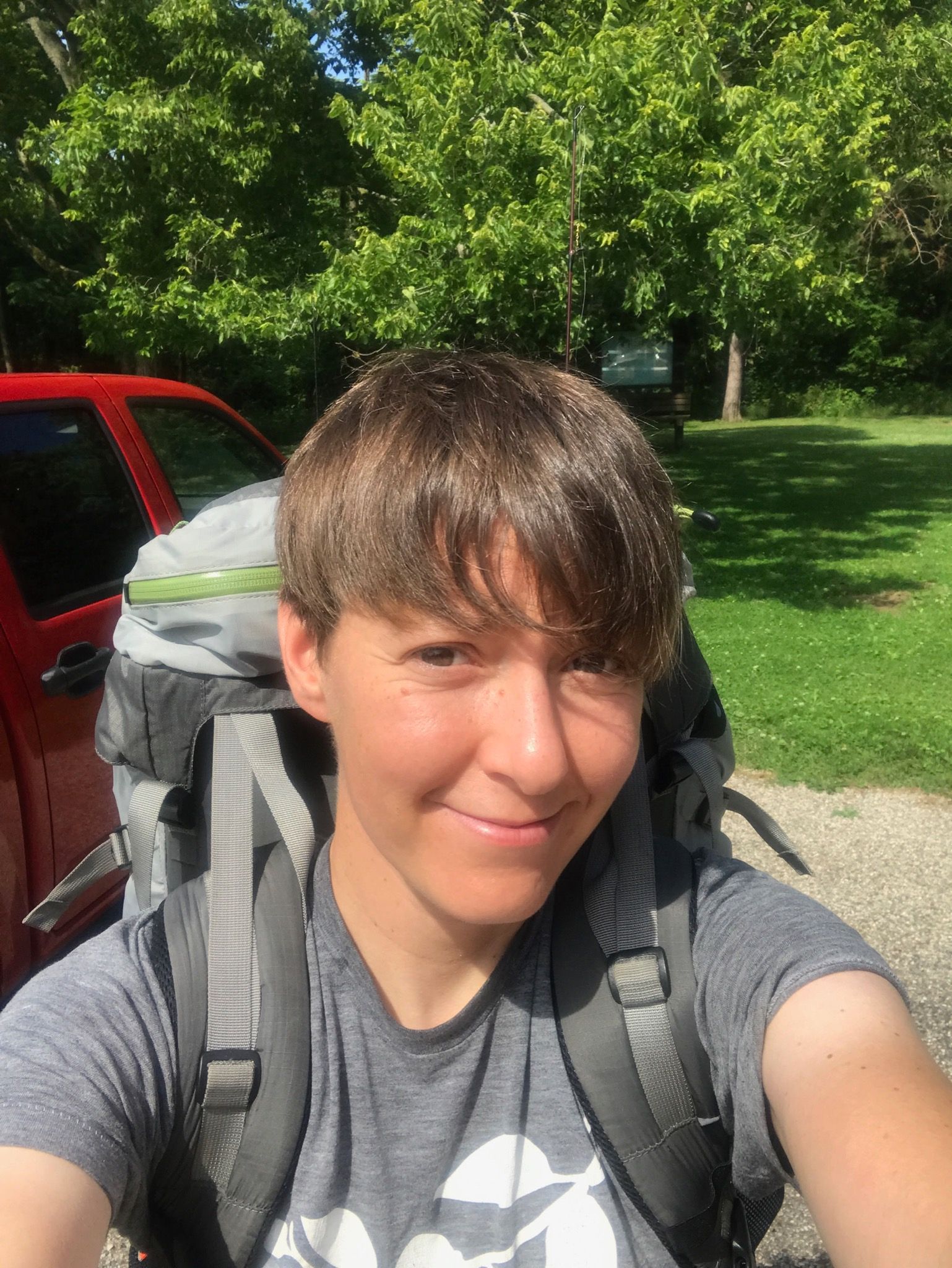 Meet Sarah!
Sarah Roper is the Philo Road, Community Day Services Coordinator (CDS) at DSC. She's in her 9th year of employment with DSC and has worked in a few different areas within the agency. Before she began her career here, she worked as a Residential Supervisor for a similar organization for 7 years. Through her work with that organization, she got to know Laura Bennett, CDS Program Director at DSC. It was Sarah's connection to Laura that later led to her decision to apply for the position at DSC.
Sarah's role largely centers around supporting volunteer and employment opportunities for individuals at DSC. One of her responsibilities is overseeing a beautification program for the Champaign Park District which DSC has been involved with for many years.
Though, many facets of Sarah's job are different right now, due to COVID-19, the community aspect remains the same. People are simply connecting in new ways during this time. For example, Sarah has led a large, gardening group for a few years. The group is still meeting now, but they're meeting on Zoom. Some days the group has twenty attendees. They're learning how to grow indoor plants and gardens. "I have a green bean plant growing in my own office to show for it," said Sarah. She also works two days a week at DSC's Clark Road location to support people in employment during this time.
Sarah's favorite thing about her job at DSC is that every day offers something different from the next. "I've also made some amazing connections over the years. There are so many wonderful clients and people here at DSC."
Reflecting on the times, Sarah had this to say: "I'm ready for things to get back to what they were pre-COVID. Before the pandemic hit, we were involved in the community daily. We also had started some creative paper making activities at The Crow at 110, another fairly new DSC venue. It was a very exciting time for DSC and the people we support before COVID-19. I hope we are able to return to that soon."
Outside of work, Sarah enjoys vegetable gardening, mushroom hunting, and is an enthusiastic bird watcher. In fact, she typically travels to Texas each year for birding. However, that trip was canceled this year. Instead, she will be traveling to Arizona in October for a different birding adventure.
Thank you, Sarah and all DSPs for your dedication to DSC!