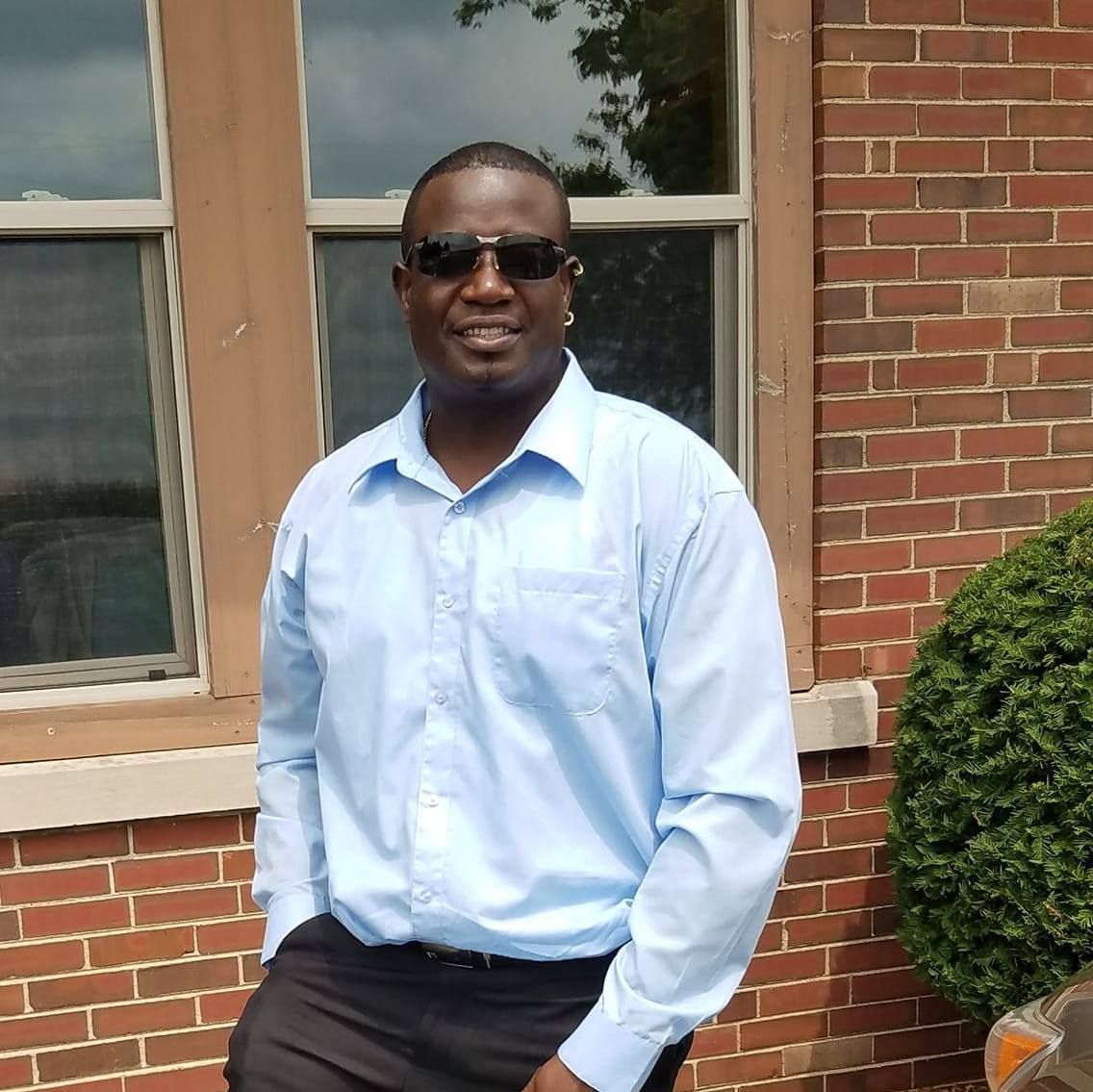 Meet Clifford!
He began his career at DSC nearly 20 years ago, after joining the Production Team. Today, Clifford is the Production Crew Leader and he oversees the day-to-day operations on the production floor at DSC. This includes the shipping and receiving of product for all the jobs production has going, inventory, maintaining equipment, cleaning, sanitization, making sure the lines on the floor are in good condition and checking the mail insert machine, inkjet and the computer for the DSC mail machines. We mail our own newsletters and other mailings, and these machines, for example are being prepared now to mail out our upcoming Tree of Hope campaign.
Clifford was born and raised in Zimbabwe. He said what he loves most about working at DSC is what he's learned about people with disabilities. "In my home country, Zimbabwe, people with disabilities are neglected and left sitting outside alone. When I came to DSC, I learned people with disabilities are just the same as me. I love them and that is why I work here at DSC still. They have taught me so much and changed my perspective," he said.
Those who've been around Clifford know what a positive person he is to be around. In the past, he said he's been told, "Clifford, you can't change the world. However, he tries to keep the perspective, "Let me try and fix it. If I fail, I fail. Where there's a challenge, let me try to fix it. You don't know, unless you try." Clifford said making repairs and helping others is one of his favorite things to do. "If the copy machine isn't working, or someone's car needs fixed, I try to help." He also likes the quote, "Don't let yesterday overshadow tomorrow's dream."
One of Clifford's hobbies is dance. Growing up in Zimbabwe, dance was a part of his culture. His family was Catholic and when he was a child, he was an altar boy. It was during those years, that he first learned to dance. As a Catholic altar boy, he served mass with Pope John Paul II, Queen Elizabeth II and Hilary and Chelsea Clinton.
When Clifford was older and his father didn't have the money to send Clifford and all of his siblings to college, he started a dancing and drama group. In 1994, Clifford was given the opportunity to be in a movie with Reese Witherspoon, called A Far Off Place.
It was around that time, that a University of Illinois professor saw Clifford dance and promised to show a video to the University and he did. Clifford soon received an opportunity to come to the United States and teach African dance at the University of Illinois, which he did for a few years, but the program later lost funding. It was at that time that Clifford sought employment and got hired at DSC and almost 20 years later, he's still here.
Outside of work, Clifford still enjoys dancing and music. You may have also seen him perform locally in the band Mhondoro, which means Spirit of the Lion. They've played at Taste of Champaign, Taste of Chicago, the Sweet Corn Festival and other events. Presently, the band is not playing due to growing families, but they're considering getting back together in the near future.
Clifford also spends time working on cars and computers. He's also been a mentor and volunteer at Don Moyer Boys & Girls Club and the Champaign County Housing Authority. Most importantly, he's married with 4 children, Michael, Royal, Jasmine, and Talent, along with 4 grandchildren. He also misses his 5 siblings and parents back home in Zimbabwe.
"I appreciate DSC and the skills I've learned working here. When I came to DSC, I only knew music and dance. Now I know computers, assisting and working along with the people we serve and so much more. It is a privilege to work here and have the opportunity to make a difference in the lives of others," said Clifford.