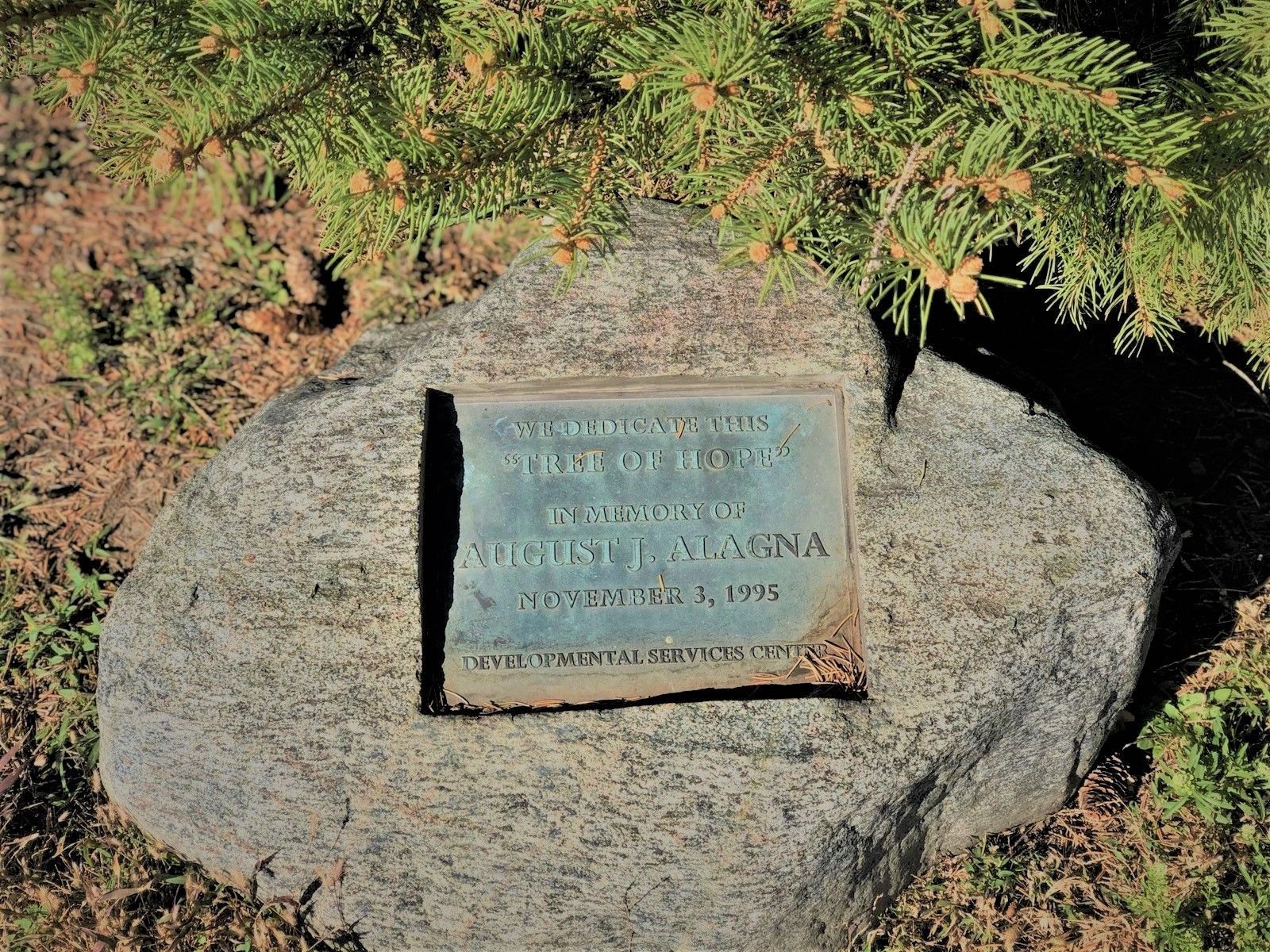 If you tuned in to last week's story, you may recall that 2020 is the 27th year for Tree of Hope. This week we're speaking with Dale Morrissey, DSC's former CEO to learn more about the history of the Tree of Hope!
In speaking with Dale, we were reminded this campaign came out of a meeting Dale was having with another executive, which led to DSC adopting the idea of using a tree as the focus of a new fundraiser.  
The first year, Dale had to actually find a live tree to become DSC's Tree of Hope. He worked with the property owner at Advance Auto Parts in Champaign, on the corner of Prospect Avenue and Marketview Drive to obtain permission to plant a tree. "It was only days before the campaign started and we didn't have a tree. After looking for the right one, I drove past a business and one caught my eye. I went inside and told them what we were hoping to accomplish at DSC. They turned me down initially. They had lost a loved one and the tree had sentimental value to their family. However, a day or two later, I received a call back from Natalie Alanga and she said, "Yes, we want to donate the tree."
Within a few days, Dale said someone donated a tree spade and they were able to move the tree to the corner of Prospect and Market view. Unfortunately, transplanted trees don't always survive and the tree died a couple of years later. When Natalie learned about the death of the tree from Dale, she donated the funds to purchase the new tree which still stands tall at the corner of Prospect and Marketview today.
In the early years, Dale and our maintenance crew strung the lights by hand. DSC maintenance is still in charge of adding the lights every year. Each bulb on the tree represents $50 in donations. One of the main goals of the campaign is the positive impact any dollar amount can make to Tree of Hope.  Anyone can make a difference whether they donate $1 or $1,000. Fortunately, sponsors have always underwritten the cost of the campaign and therefore the money raised during the campaign goes directly to providing services for families right here in our own community. This support makes it possible for every 'bulb' to pay for services for over 1,100 children, families, and adults annually.
As the tradition began of selecting a Spokesfamily each year, it was important to not only tell DSC's story, but equally important for the family to tell their story. "They are advocates for other families. Several of the parents have gone on to become DSC board members over the years," said Dale.
 "I will never forget the year the Eisenmengers were the Spokesfamily, which was 1999," Dale said. "I thought I was projecting that I was a confident CEO. Well, one their little girls, who was probably about three at the time, looked up at me in front of everyone and asked, "Why's your hand so sweaty?" Everyone got a laugh out of it. I've never forgotten that. Having a child and their family speak for DSC is a big part of what makes the Tree of Hope real and unique," said Dale.
The Tree of Hope has always been an opportunity to share the DSC mission, as well. We are grateful the local media has always been a big part of the Tree of Hope over the years with families going on radio, TV and sharing their stories in the newspaper. As each Spokesfamily share their personal story, other families hear about it and this opens the door for other children to receive screenings or services they may need. "Some years we've had school classrooms raise money and donate to Tree of Hope. The Tons of Fun band has donated their proceeds, local offices and banks have gotten involved. Many people in the community have participated over the years, which is why it's been so successful. We're grateful for the support of the community we've always had