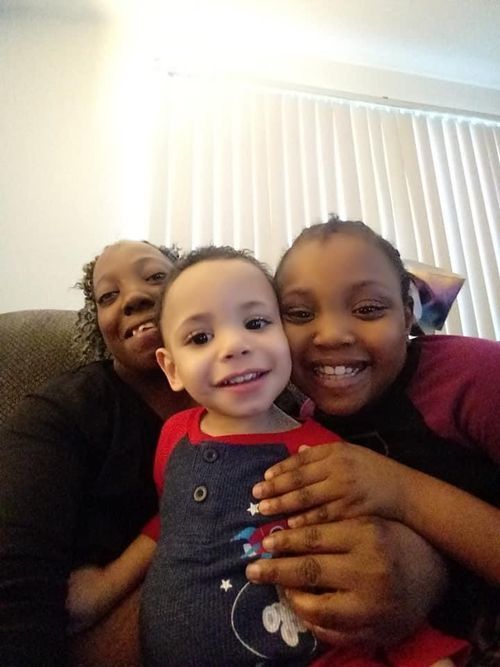 Meet Bianca!
Bianca is the mother of two children, Noah who will soon be turning three years old, and Winter, who is eight years old. Bianca told us that she has a learning disability and was referred to DSC for services through DSC's Family Development Program.
What's So Special About Parent Wonders?
Bianca enjoys taking parenting classes through DSC's Parent Wonders (PW) and her son Noah has also been involved with DSC Play Groups. Through the classes, Bianca said she's learned about parenting skills, employment opportunities, money management and worked on her personal goals. "Taking care of a child is not hard when you have a learning disability," said Bianca.
Families Are Empowered by DSC Programs
DSC's Family Development equips and supports parents in ways which empowers them to parent independently, when they've graduated from the programs. "Right now, Kyla is helping me to find people that can help us when Noah graduates, when he turns three.
"Noah, Winter, and Bianca have such a strong bond. At least one day a week, she sets time aside to spend as a family. They play games, have movie night, or do crafts. Bianca and her children have participated in almost every event, activity, and group Parent Wonders has hosted. She is very involved, insightful, and motivated to learn more. She is a phenomenal mom," said Kyla Chantos, DSC Infant Family Support Specialist.
Bianca also said it's important to her for people to understand that having a learning disability means you may have your own way of parenting, and that's okay. "I'm proud of myself as a mom. I'm a good mom. I love my kids so much. They bring me so much joy. I want to keep learning and educating myself about babies and kids and how to be the best mom I can be."
Bianca says, "Thank You, DSC for Supporting me and my Children!"
One of the activities Bianca and her children do for fun is play with cars. They also like watching Paw Patrol together. "DSC has helped me so much. They're very supportive. During COVID-19, when we couldn't meet for Playgroup, Kyla has called us every week to check on us. They're always asking if we need diapers, clothes and how can they help us."
For more information about Family Development, please call the Director of Family Development, Nicole Sikora at (217) 356-9176.