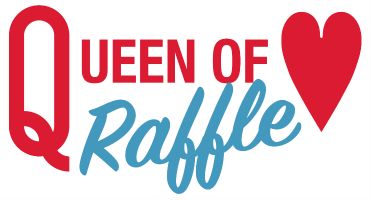 Have you heard about C-U Queen of Hearts? Maybe you had the chance to play when we launched the game at the Esquire Lounge in Champaign, before the pandemic. We're excited to provide you with an update!
C-U Queen of Hearts is an easy way to add some serious cash to your pocket and give back to DSC! The Queen of Hearts is a progressive raffle game of chance where a successful player wins a portion of the money held in the Jackpot. The game begins with $5,000 in the Jackpot and players buy tickets for $1 each.
New! Starting at Bunny's Tavern today! Purchase your tickets for the game at Bunny's Tavern in Urbana throughout the week. Then, one ticket will be drawn every Monday at 6 p.m. beginning Monday, June 7th. The owner of the chosen ticket will have the opportunity to draw the Queen of Hearts from a deck of playing cards and win the Jackpot!
Need not be present to win, but you won't want to miss your chance - Every Jackpot win is split 50/50 between the winning player and DSC, if the winner is present at the drawing, and 60/40 to DSC/winner, if the winner is not present. If the Queen of Hearts is not drawn, the pot rolls over and the Jackpot increases!
Each week begins a new chance, as all previous week tickets will be destroyed. Join in on the weekly fun and show your support for DSC by coming out to Bunny's Tavern, every Monday night at 6 p.m.
Stay Tuned! The C-U Queen of Hearts game that began at the Esquire Lounge before the pandemic will also be restarting on Tuesday nights this summer. Keep an eye on the C-U Queen of Hearts Facebook page, and other communications for more details about tickets and the weekly drawings! For more information and the official rules, CLICK HERE.