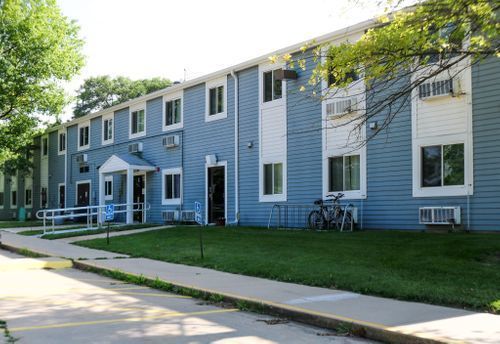 Community Living Program (CLP)
This week we are highlighting the DSC Community Living Program (CLP), a part of Residential Services at DSC.

Through Residential Services, DSC offers a welcoming environment, a place to feel included, and a second family.

CLP assists individuals in learning and maintaining skills within a safe environment as they become more independent and provides increased support for individuals as they lose skills due to aging, deteriorating health, or other chronic conditions that jeopardize their ability to maintain their independence. DSC's Residential Services program provides services in a residential/community setting that empowers people to live as independently as possible.

Additionally, CLP provides supports and services to residents allowing them to develop and maintain skills necessary to live independently in their community. For example, an employee working in CLP might assist people with getting to the grocery story, ensuring that proper dietary needs are being met, assistance with medical appointments, and getting to community activities.

DSC operates and maintains C-U Independence Apartments, a 24-unit supported apartment building, and also supports individuals living independently throughout the community in maintaining their apartments. C-U Independence Apartments and Prairie Homes, Inc. comply with Affirmative Fair Housing regulations and Section 504 and ADA regulations.
For more information about CLP/Residential Services, please contact Vickie Tolf at vtolf@dsc-illinois.org or (217) 356-9176.