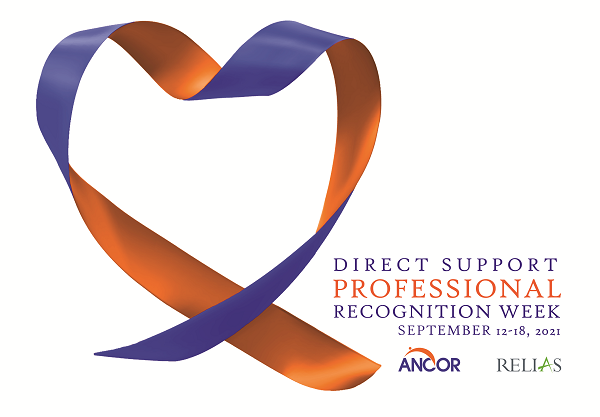 Meet DSPs!
This week we're learning all about DSPs (Direct Support Professionals). Direct Support Professionals are critical in providing the essential community supports to approximately 1.4 million Americans with disabilities and to thousands living in our very own communities. DSPs are the professionally trained staff, who provide compassionate care and support for people with intellectual and developmental disabilities.
DSC is also looking forward to the week beginning September 12, 2021, as it has been federally designated as National Direct Support Professionals (DSP) Recognition Week. Providers like DSC across the nation set aside a week each year to recognize and celebrate DSPs and the outstanding work they do on a daily basis. Over the course of the last two years, DSPs have been called upon to rise above and beyond the work they've already been doing. DSPs have moved into CILAs to shelter in-place with residents during quarantine and taken many additional shifts during the staffing crisis.
The DSP workforce is the heart and soul of our agency. They are the hands and feet of our mission. Our participation in this national, annual celebration of DSPs, is only a small fraction of the recognition they deserve. We invite you to join us in recognizing the DSPs in your life, whether it's someone on your staff, a loved one, or a person who supports a person you care about.
A few things DSPs do:
Assist with daily tasks
Plan fun activities
Provide transportation for errands
They're compassionate, patient, supportive people
Support during times of transition and crisis, such as during a pandemic.
Stay tuned throughout the month of September for more stories, as we recognize our DSPs.
Thank you, DSPs!