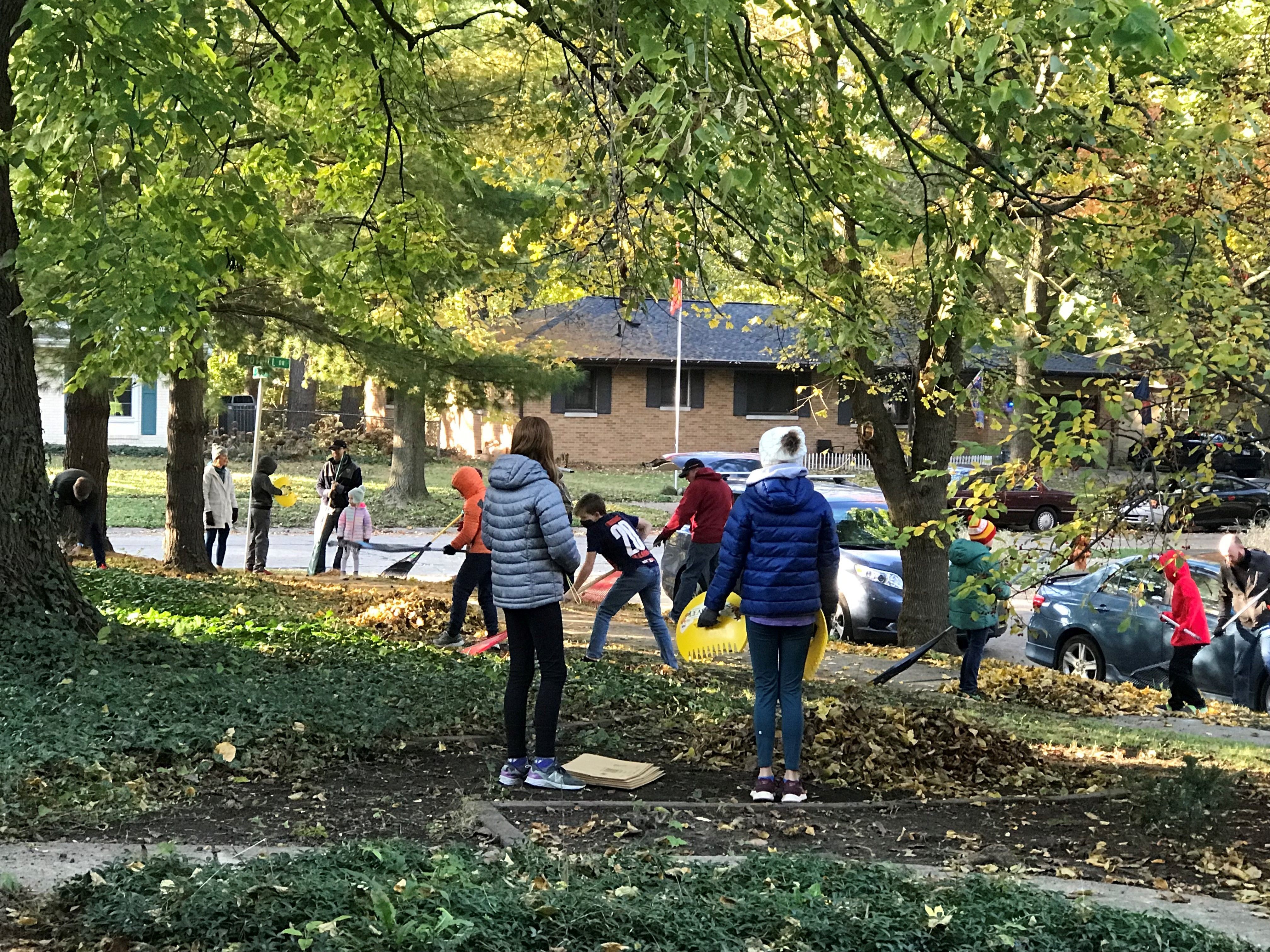 April is National Volunteer Month, and we would like to take the opportunity to recognize the many volunteers that make the DSC mission possible by volunteering their time.
Throughout the year, DSC offers volunteer opportunities to get involved with fundraising events, as well as seasonal yard clean-up days, donation drives, and holiday giving, committees, and more. It's through these occasions we are fortunate to connect with so many wonderful volunteers in our community who add meaning to their lives by giving back at DSC.
DSC welcomes individual volunteers, corporate volunteer groups, service clubs and organizations. Busey Bank, is one of the corporate volunteer group that supports DSC volunteering throughout the year.
"Busey associates are encouraged to give back to the communities where they live and work and that includes two paid volunteer hours each month. During the Month of April, Busey celebrates Community Promise Month by promoting ways to impact communities through volunteerism and community leadership. In 2021 alone, Busey associates volunteered nearly 10,000 hours to nearly 700 organizations. At Busey, we're proud to give back to our communities—doing the right thing for our customers and building trusted relationships that span generations," said Kristen Bosch, Vice-President and Corporate Communications Director at Busey Bank.
Last fall DSC hosted two Fall Clean-Up Days and students from the University of Illinois, a local Boy Scout Troop, and employees from Busey Bank, Broeren Russo, and Human Kinetics joined us.
 "We were happy to spend some time helping with Fall Clean-Up day. DSC is such a wonderful organization, and it was fun to spend time with some co-workers and help make a small but positive impact in our community. Looking forward to more volunteer opportunities with DSC!" –Sue Outlaw, Senior Marketing/Publicity Manager, Human Kinetics
Thank you to all of DSC volunteers! Happy National Volunteer Month!