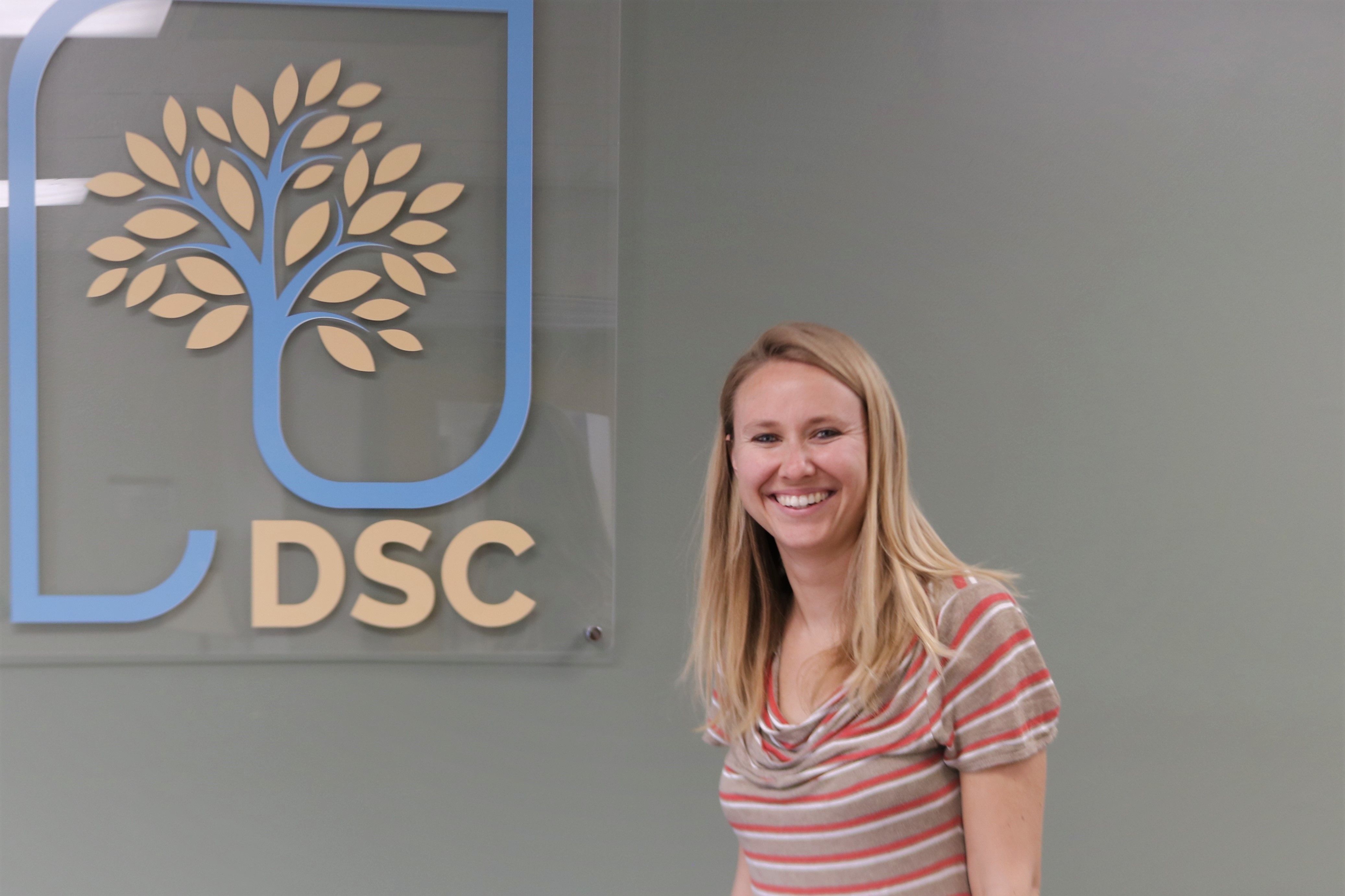 Meet Me on Monday 4-18-2022
We interviewed Maggie last summer, and are pleased to announce that she has recently accepted the LEAP Coordinator position. Maggie will be reaching out to connect with businesses throughout Champaign County to promote all of the amazing benefits to recruiting and hiring individuals with disabilities. Congratulations, Maggie!
Maggie (Brown) Baker began her career at DSC as an Employment Specialist, and she will celebrate her two-year anniversary with DSC in November. Maggie has also worked in radio, and has been a Special Education teacher, which is how she became familiar with DSC.  Her diverse work history will serve as an asset in her new role as the LEAP (Leaders in Employing All People) Coordinator.  
LEAP is a free, one-hour, disability-employment training for businesses in Champaign County. The program is a collaboration between DSC and Community Choices, funded by the Champaign County Developmental Disabilities Board. Training is also available for frontline staff with the goal to increase awareness, and educate Champaign County employers and their teams about the benefits of hiring people with disabilities.
If you would like me information on LEAP training, contact Maggie Baker at (217) 356-9176 or mbrown@dsc-illinois.org.
Read more DSC stories at: https://bit.ly/3c95BgC