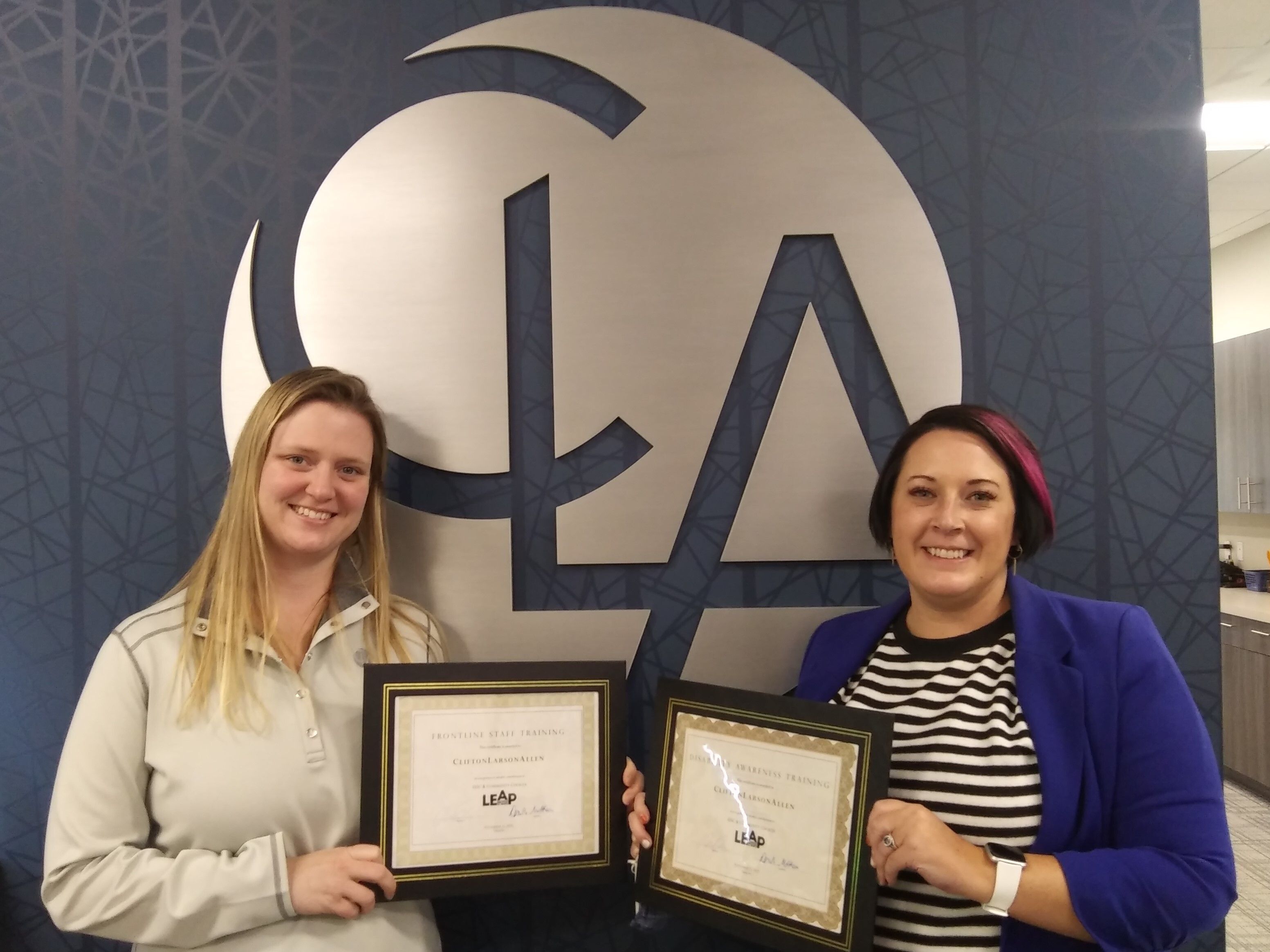 As we continue to celebrate National Disability Employment Awareness Month, let's start this Monday off with a history lesson… Back in 2013, Governor Pat Quinn passed the Illinois Employment First Act, which states, "It is the policy of this State that competitive and integrated employment shall be considered the first option when serving persons with disabilities of working age. This policy applies to programs and services [like DSC] that provide services and supports to help persons with disabilities obtain employment." All citizens, regardless of disability, have the right to pursue full range of available employment opportunities within the general workforce, and to earn a living wage in a job of their choosing, based on their talents, skills, and interests.
LEAP (Leaders in Employing All People) was started in 2015. Funded by the Champaign County Developmental Disabilities Board, LEAP is a collaboration between DSC and Community Choices. LEAP is a free training with a goal to do the following:
Educate businesses and families in Champaign County about employing people with disabilities.
Increase awareness of challenges people with disabilities face when seeking employment.
Increase understanding of diversity, accommodations, and inclusive practices.
Provide businesses with access to resources and ideas that can be implemented in the workplace.
Increase the number of businesses employing people with disabilities.
In 2020, LEAP began Frontline Staff Training, with an added focus of how to be more supportive of coworkers and customers with disabilities. To date, the LEAP program has completed over 125 trainings.
In June, LEAP launched the Champaign County Directory of Disability Inclusive Employers. The directory includes employers committed to being an inclusive and accessible workplace. The directory lists their website and contact information as a resource for job seekers.
To learn more about LEAP or to view the directory, visit https://www.dsc-illinois.org/programs_services/employment-services/employer-education-support/.