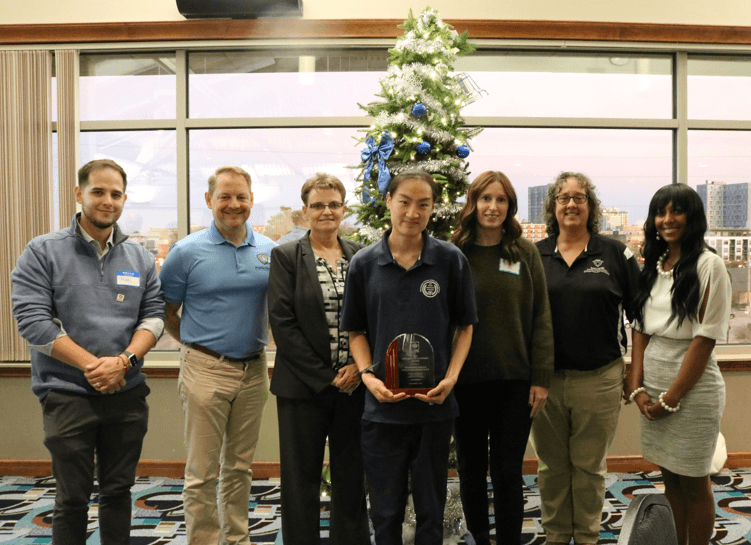 Congratulations Champaign-Urbana Public Health District!
DSC is thankful for the Champaign-Urbana Public Health District and honored to present them with our Special Recognition Award.
DSC is very grateful for our longstanding partnership with CUPHD, but especially over the past couple years during COVID. Their leadership and guidance were instrumental in helping DSC to continue to fulfill our mission during a few of the most challenging years in our organization's history. DSC CEO, Danielle Matthews says, "Public Health was very important especially in the early days of the pandemic for providing information and answering many questions that were helpful to our management team, staff, and the individuals we support. Agencies that provided services to those with intellectual and/or developmental disabilities did not fall into any of the Illinois Department of Public Health categories in the beginning, making it was difficult to navigate guidance. They were essential to us getting testing supplies for our group home residents when needed. In meeting with other agencies across the state, we felt very fortunate for the support we received from CUPHD. The team was always responsive and available. We are grateful for their support and guidance."
Champaign-Urbana Public Health truly lived out their mission during the pandemic "to promote health, prevent disease, and lessen the impact of illness through the effective use of community resources." You provided leadership, guidance, and hope to our community during unprecedented times. We are forever grateful and appreciate all you did and continue to do for DSC!