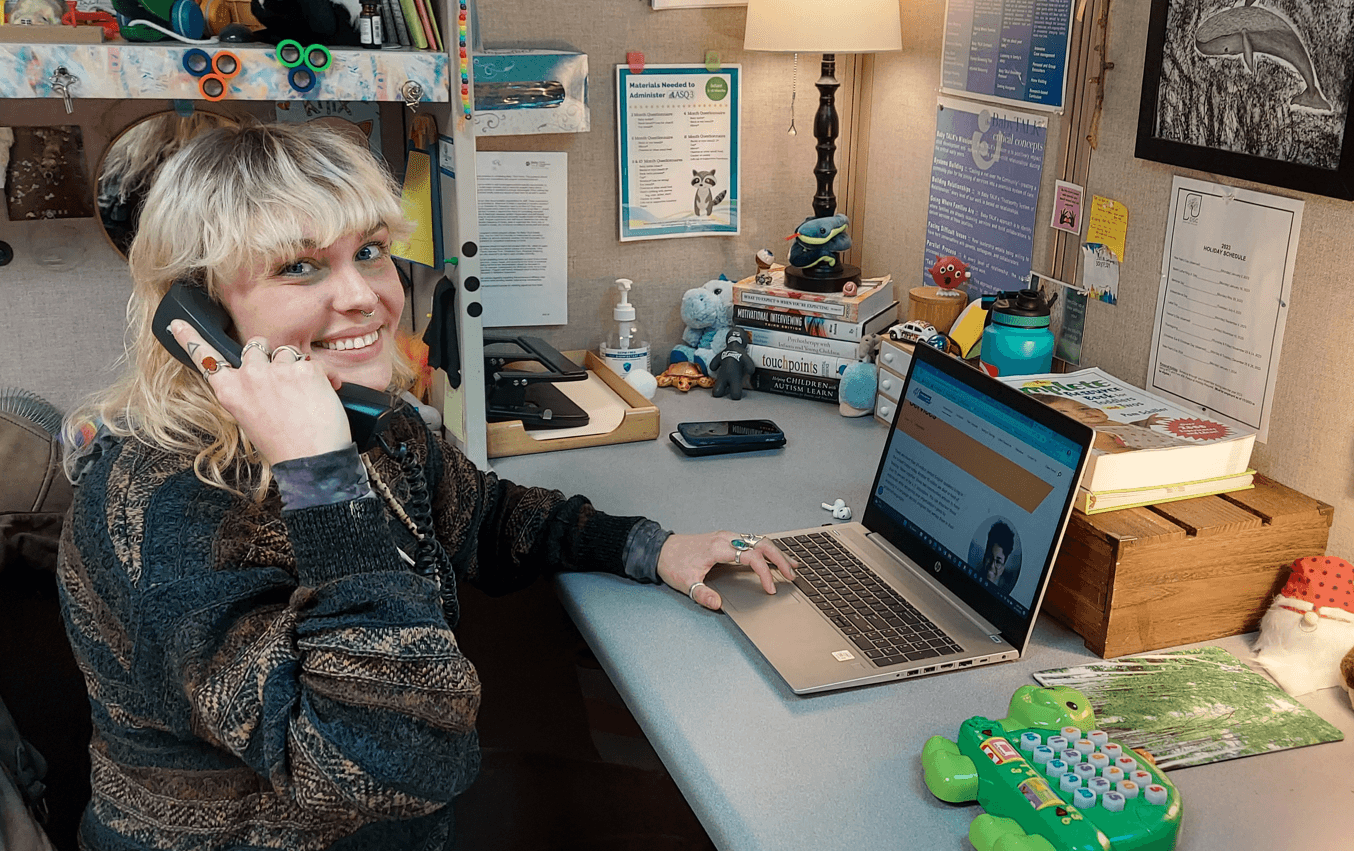 DSC's Family Development Team has noticed an uptick in families, with young children, who do not speak English as their first language. They quickly recognized the need to be able to connect and understand these families better and to be a better support for them. One of the tools the Family Development Team uses often is LanguageLine.
LanguageLine was founded in 1982 by a police officer who sought to overcome language barriers he experienced in the field. An interpreter can be accessed via a landline, WIFI, or cellular networks 24 hours a day in more than 240 languages.
Our Parent Wonders Team uses LanguageLine an average of 3 to 4 hours per month. Parent Wonders is a home visiting program offered through DSC that provides support for families with young children, prenatal through age three. The program's goal is to foster positive caregiver-child relationships by coming alongside the parent and helping navigate parenthood in an effort to enhance child development. Parent Wonders prioritizes children and families with multiple risk factors that include families with immigrant/refugee status, parents/caregivers for whom the primary language is not English, and children with developmental delays who have not been referred to Early Intervention.
DSC's Rianna Newbill says, "As an Infant Support Specialist, I hold many different roles depending on the family's needs. One of my roles is to build a positive relationship with the family and be a bridge to community resources. LanguageLine plays a big part in building a relationship with families who may speak a different language. It shows that Parent Wonders is practicing being culturally competent and willing to do a few extra steps to support our families. It warms my heart when I have a caregiver show me appreciation for taking the time to understand them and provide resource information, such as dental care and immigration. LanguageLine closes the language barrier some of my families have when reaching out for support."
To learn more about LanguageLine or our Family Development Program, contact Nicole Smith, Director of Family Development at (217) 356-9176 or nsmith@dsc-illinois.org.