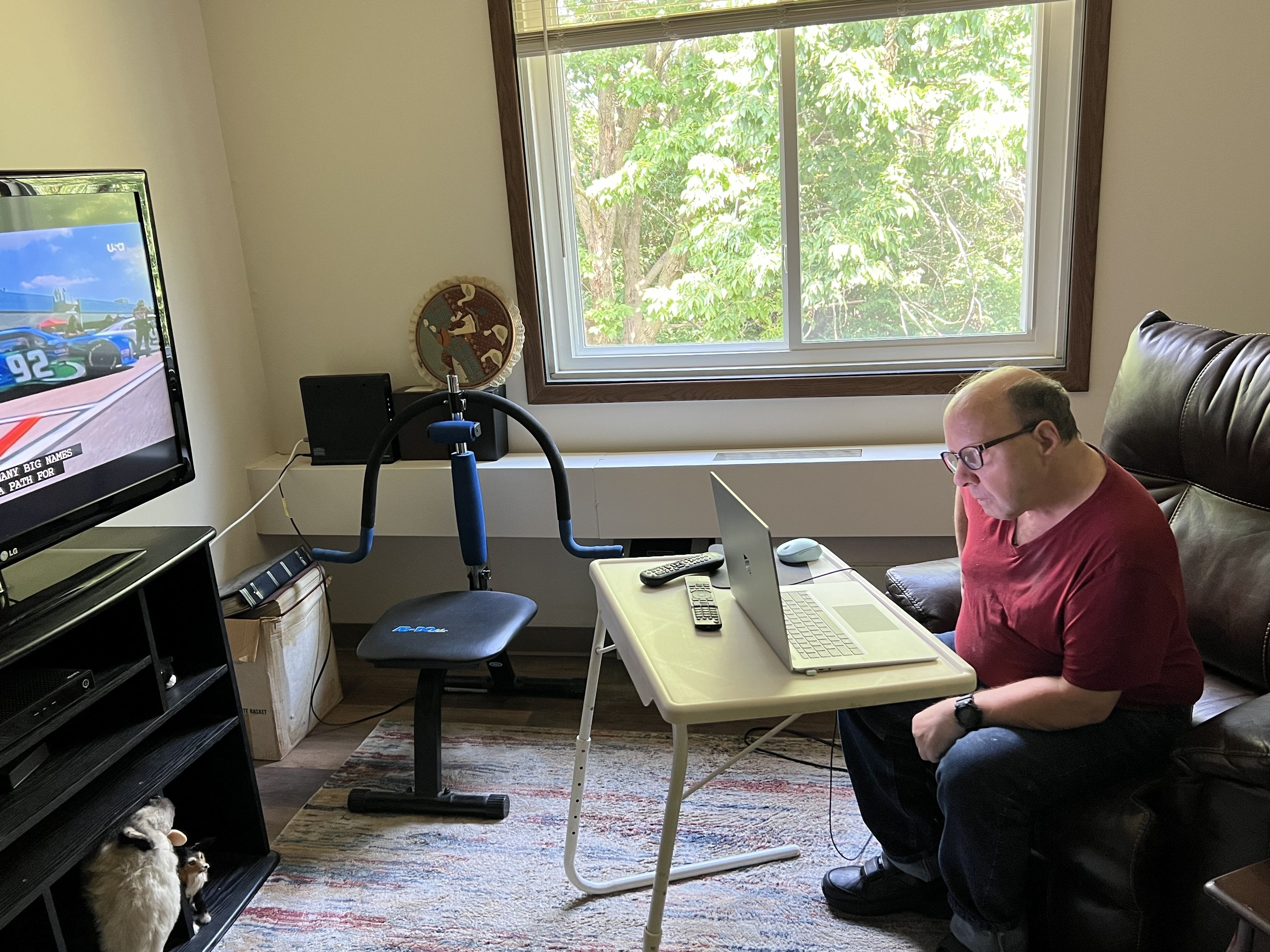 DSC's Community Living Program (CLP) supports people with intellectual and/or developmental disabilities residing in Champaign County to optimize independent living. People reside in their own home, apartment, or in DSC's supported apartment building, C-U Independence.
CLP supports people in living their best life enjoying independence, self-sufficiency, and community engagement. Our dedicated staff provide individualized training, advocacy, and personalized support based on individual interests. This program offers an array of supports including independent living skills, health and wellness, community access, financial, technological, and emergency response.
CLP Manager, Joshua Vandiver states, "Our goal is to assist individuals in bridging any gaps that may hinder their ability to live an independent and meaningful life."
If you would like to learn more about DSC's Community Living Program please contact Lori Wachtel at lwachtel@dsc-illinois.org or 217-356-9176.