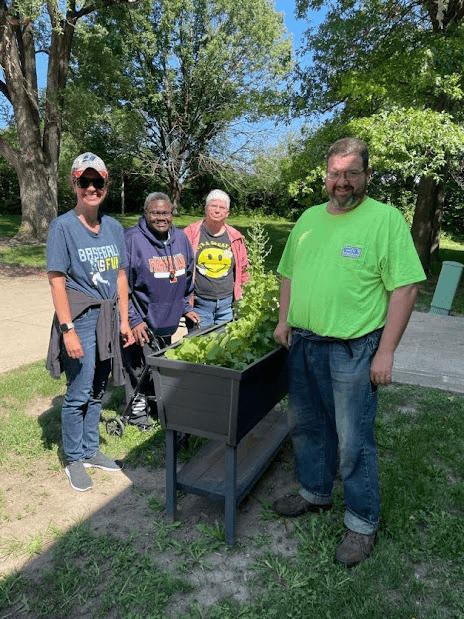 DSC's Community First groups offer a variety of recreational activities, social events, educational groups, volunteering, and other areas of interest to enhance personal fulfillment. This is the Gardening Group!
The Community Garden Group has successfully grown lettuce, radishes, spinach, oregano, thyme, and parsley and basil! The group helps keep the gardens healthy by watering it, pulling off dead leaves when needed, putting mulch on both gardens, and weeding the gardens. This group has learned a lot about growing a garden. They also learned a lot about seed starting, where they seed started bell peppers and tomatoes. Sadly, those did not make it when we transplanted them outside. The group also learned about propagation. They did this by growing new spider plants from one mother plant. Wow! Way to go, Gardening Group!
Check out our Facebook page to see more photos, including the lovely salad they made the other week, using lettuce and radishes from their garden!!!
DSC's Community First program currently offers over 30 different groups based on individualized interests, with seven to nine offerings each weekday!