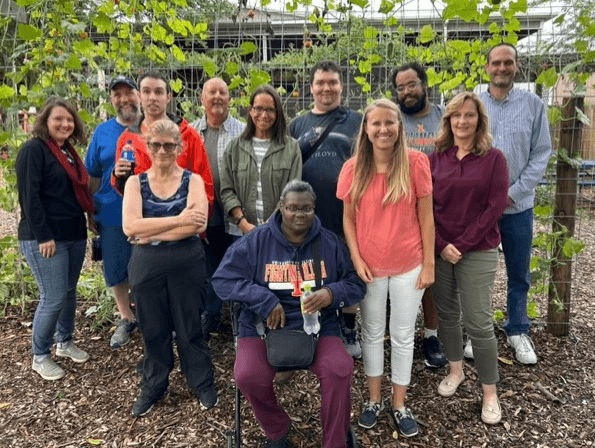 As we close out National Disability Employment Awareness Month (NDEAM), we wanted to share more about DSC's Employment Plus.
Employment Plus provides a safe and fun outlet for our individuals who are engaged in community-based employment. The primary objective is to create a supportive and fun environment where these individuals can connect and exchange experiences with one another. It offers an environment where participants can openly discuss the challenges they encounter in their workplace, including but not limited to interactions with coworkers, navigating situations involving management, and even addressing transportation issues. Employment Plus has helped us create new and creative ways to fulfill our mission: DSC supports people in living a rich and meaningful life.
The group began earlier this year and bonded over many games of bowling! Since then, they have met periodically and have enjoyed connecting with each other at other events, such as Urbana Neighborhood Nights, concerts in the park, and the Urbana Market at the Square.
Most recently, Employment Plus gathered at Curtis Orchard for loads of Fall fun! We walked the Yellow Brick Road, fed sweet, but very hungry goats, enjoyed all the treats, and created new friendships!