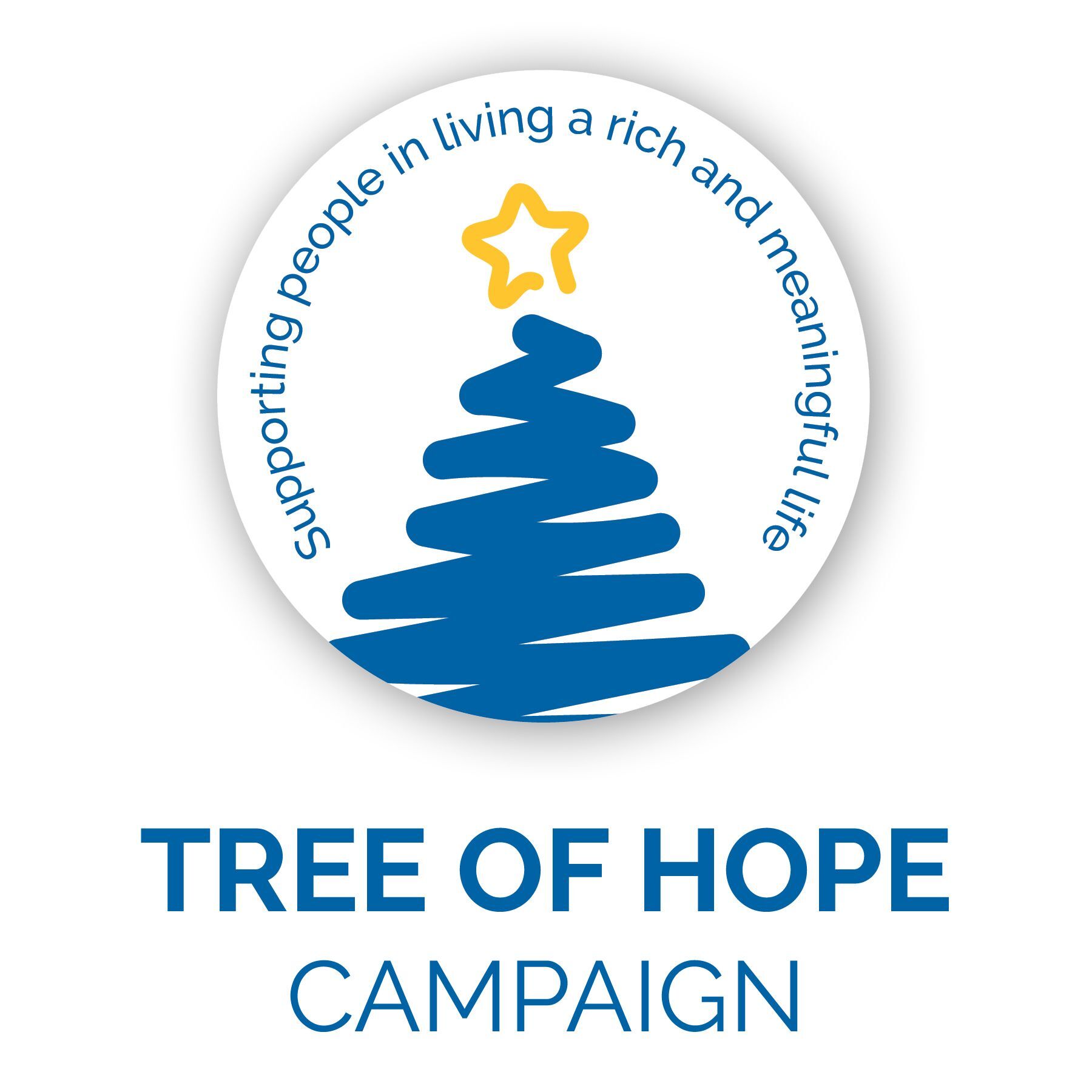 This year marks our 30th Tree of Hope campaign. In 1994, we felt inspired as we launched the Tree of Hope campaign with high hopes it would increase awareness of the services DSC offers and continue to grow and touch more people each year. And it has done just that! This community has embraced DSC's mission and given faithfully, making the Tree of Hope our most significant and longest running fundraiser. We are hopeful to continue on this path for many more years to come.
Each year, we select a family to lead the campaign. This family will share their inspirational story of hope, recounting how the supports and services they have received from DSC have made a difference for their family. We look forward to sharing this year's family story of strength and determination and genuinely hope it will inspire you to support our mission.
Thanks to our many loyal sponsors, every donation we receive goes directly to providing supports and services to the over 1,200 children and adults and their families we serve right here in our community. Every gift given between now and January 31, 2024 helps light the Tree of Hope, which is located on the corner of Prospect Avenue and Marketview Drive in Champaign. Each bulb represents $50 in donations, symbolizing hope to individuals and families throughout our community. As the tree grows brighter during this season, it is a visual reminder that we are brightening the future for our friends, neighbors, and community.
Watch for more information in your mail and tune in to our social media channels and our website, where we'll introduce you to the 2023 Tree of Hope Spokesfamily and unveil our campaign goal soon! We invite you to join us throughout the campaign as we celebrate this hopeful and joyous Season of Giving by lighting up the Tree of Hope!