Mid-Year Appeal

June 30, 2020
Dear Friend of DSC,
In our daily lives, we sometimes take our independence for granted. Our nation's Independence Day causes us to reflect on the importance of individual freedom and independence. Now more than ever, as we have all experienced limitations of our own independence during the COVID 19 pandemic, we recognize the importance of our freedom and quality of life. DSC supports people in living a rich and meaningful life as people with intellectual and developmental disabilities strive to reach their personal and employment goals and dreams.
DSC serves approximately 1,200 children and adults in our community, providing each person with individualized services and supports tailored to their unique talents. With personalized services and supports, people are able to achieve new levels of independence . . . just like Alan.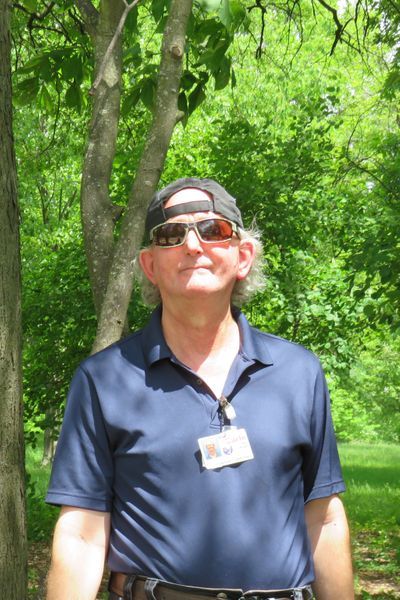 Alan Knight began receiving services at DSC through our Case Management and Employment Services Programs. With DSC support, he started work in dining services at Carle Hospital, where he's worked for approximately 10 years.
Asked what he likes most about his job, Alan said he loves the free fountain drinks, the employee food discount, and their new, navy blue, employee shirts. "I'm treated with respect-the people speak to me," said Alan. "Here, I'm not taken for granted. I like that. If I ever have anything going on, I can tell someone at DSC. They will listen to you, and take care of it, or help you through it.
Those who have worked alongside Alan, like Annette Becherer, Director of Employment Services at DSC, have noticed his efforts. "Alan walks to work every day, regardless of weather conditions. He's rarely absent, and he gets along with everyone. He's gentle, quiet, unassuming and very conscientious. It's very important to him that he does a good job. Most recently, during the 8-month renovation of Carle's kitchen area, his work team was temporarily based in a portable building. It was a difficult adjustment for everyone, but Alan was a calm, stabilizing force. His work ethic is terrific, and he's realized great personal growth during his tenure at Carle."
There are many people throughout our community eager for the opportunity to receive the customized services and supports Alan is enjoying. As DSC continues our efforts to change more lives like Alan's, we ask for your financial support to help us offer greater independence for all who receive, and are in need of DSC services. By making your gift today, you are partnering with us to promote independence and recognizing its true meaning during these unprecedented times!
Sincerely,
Danielle Matthews                                                                                                                        Jodie Harmon
Chief Executive Officer                                                                                                                Director of Development & Communications
P.S. Please make your donation today and help us reach our goal of raising $15,000 by July 31st!