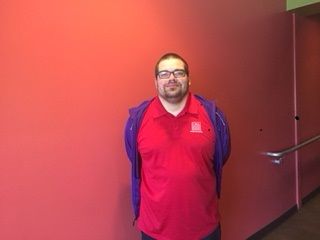 Meet BJ! 
DSC is joining people and agencies across the country in March to celebrate "National Developmental Disability Awareness Month."  The campaign, "See Me for Me", has a different focus every week.  This week's is education and BJ is a perfect fit, as he will be graduating with his Associates Degree from Ultimate Medical Academy in Florida next month!  He pursued the online program for "Healthcare Technology & Systems", and spoke highly of the education, staff, and online access.  His favorite class has been biology and his least-favorite has been English.  He and his mom will be traveling to Florida next month for his graduation ceremony! 
BJ also works part-time at Planet Fitness and stays active with power lifting and other activities with the Illinois Special Olympics!  He enjoys hopping on the bus to explore our community and loves trying new restaurants. 
Congratulations, BJ and best of luck in your future endeavors!