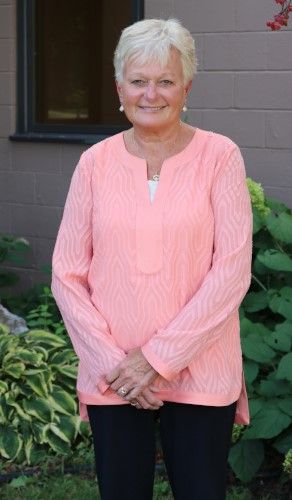 Meet Connie!
Connie is a DSC Board Member, and it's her 7th year serving our organization on the board. Thank you, Connie! Connie grew up in Decatur, but has been in Champaign since the 1980's. She came to be involved with DSC after meeting Dale Morrissey through their local Rotary Club. Dale invited her to get involved, not knowing that she had a sister with disabilities. Dale's invitation resonated with her for this reason. "I've always been an advocate for my sister, so it just made sense to advocate on a larger scale. I understand issues from different perspectives as both a family member and a board member, when we look at something like the staffing crisis, for example," Connie stated. "I also talked to a number of people from DSC and no matter who I spoke with, you could also see their passion and a genuine warmth about them and that stood out to me."
Connie is also known throughout DSC for her volunteerism and leadership with the Eastern Illinois Parrot Head Club (EIPHC). She began volunteering with the group 12 years ago and has served in various capacities, including co-chairing the event 5 times and is currently serving in that role. "An event like "C-U in the Prairibbean can be a lot of work to put on, but when the night of the event gets here and I see the people who receive services from DSC selling leis, dancing and having a great time, it makes it all worth it." She said.
Connie and her husband just celebrated their 25th anniversary, have two sons, a step-daughter and a step-son and 10 grandchildren. Connie stated that family is of utmost importance to her these days. She also enjoys golf and traveling, as time permits.