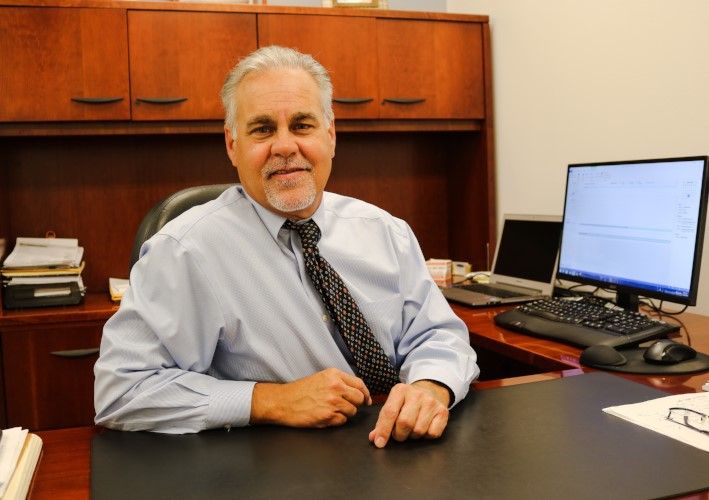 Meet David!
David Parkhill is the President of Sullivan-Parkhill and long-time partner of DSC. He oversees the day-to-day operations of their dealership and his family has been involved in the automobile industry in the Champaign-Urbana community for 95 years.
The dealership's history began with DSC's Tree of Hope campaign over 20 years, back when it was known as Sullivan-Chevrolet. Kevin Sullivan served on the DSC board from 2005-2008 and began serving on the DSC Foundation board in 2009 and remains a board member today.
The Tree of Hope Kick-Off has often been held in the Sullivan-Parkhill showroom, on a morning in early November. DSC employees, sponsors, family members and community supporters have gathered to meet the Tree of Hope Spokesfamily, and watch proudly as three individuals are recognized for the Employer of the Year, Personal Achievement, and Public Service awards.
After being a part of such a long-standing, community-wide campaign for over twenty years, David Parkhill says he's looks forward to being involved each holiday season. "It's a great mission, providing services to people in our community. DSC is a great, reputable organization to be involved with. In the past, we've had employees who have children with disabilities who have received services from DSC. We saw how DSC was involved with them. As a business owner and employer, it leaves a lasting impression on you."
The signature trees that are on the corner of Prospect and Marketview Ave, are just around the corner from where David's office sits, and serve as a reminder to him and his employees, as to what the mission of Tree of Hope is all about. Each bulb lit on the trees, signifies a $50 milestone reached in the Tree of Hope campaign.
We asked David if he has a personal story or favorite Tree of Hope memory to share, and his response was, "The families-every year, getting to meet the spokesfamily and hearing their stories has always made a big impact on me. It's something you don't forget. That's my favorite part. I love that it focuses on families and children. I've raised children myself and I understand the need in our community to help families that have these things going on in their lives and DSC is here to support them."