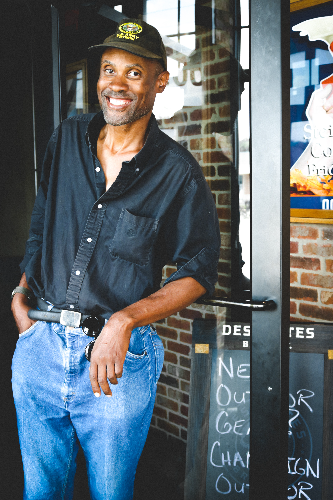 Meet Darrin!
Darrin is a person who receives services from DSC. With a desire to move from volunteering, to working in a paid position, Darrin sought out job coaching through DSC's Employment Services programming.
Darrin successfully found a position at Scotty's Brewhouse in early June of 2018. Working as a host, he opens doors to greet Scotty's guests, he clears off tables and takes the dishes to the kitchen. Since working with a job coach and beginning his position at Scotty's, Darrin has learned to ride the MTD, and says he's feeling more confident and independent. "I just love being here at my job," he said. Darrin started with working two days a week, but has increased now to five days.
His advice to others looking for employment, "Get a great job coach like Kati! They care and are helpful, which is very important."
When he's not working at Scotty's, Darrin enjoys collecting Bibles. He has a large collection of picture Bibles, as well as text only editions.