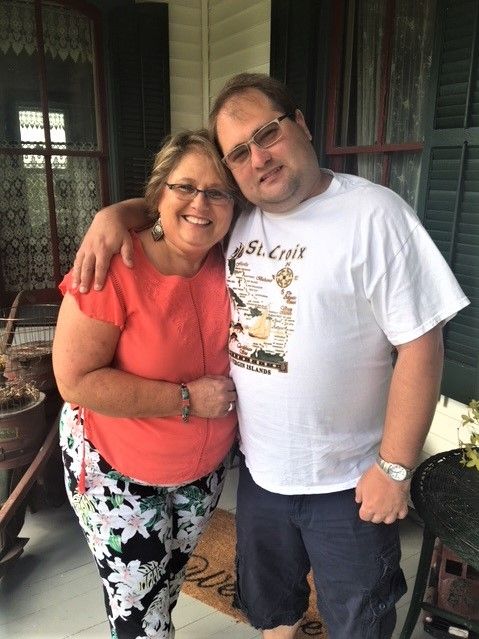 Meet Debbie!
Throughout the month of May, we are honoring our DSC Moms!!! All of you do so much each and every day, and we want to take this opportunity to share some of the inspirational moments and the challenges that you have faced. Happy Mother's Day! We celebrate you!
Living in rural Champaign County, Debbie and husband, Tim, have raised two sons, Tobie (31 years old) and Tyler (29 years old) on their family farm. Tobie receives services at DSC. Debbie shared some of her experiences as a mother with Tobie joining us. Debbie feels she has, "grown as a human with Tobie in our lives." She loves Tobie's many interests and hobbies and she feels she learns something new from Tobie every day due to his vast interests and knowledge. Debbie feels that Tobie "has opened up my world and I try to open up his world." Tobie loves living on their family farm and, at this point, cannot imagine leaving it. Spreading his arms to indicate the area where he lives, he stated, "What's not to love out here on the sunny day". Debbie smiled.
Through all their happiness and closeness as a family, there are also still challenges. Over the years, Debbie feels dealing with the public has been challenging. She said, "As I have always attempted to keep all doors open for Tobie, sometimes there are people out there who try to close a few of those doors." She has found that being proactive can really help as she balances it with positivity in her approach. She also shares that working on areas of adult independence can be challenging, but working together, they do their best to figure it all out. 
Happy Mother's Day to Debbie and all moms, including guardians and caregivers!!