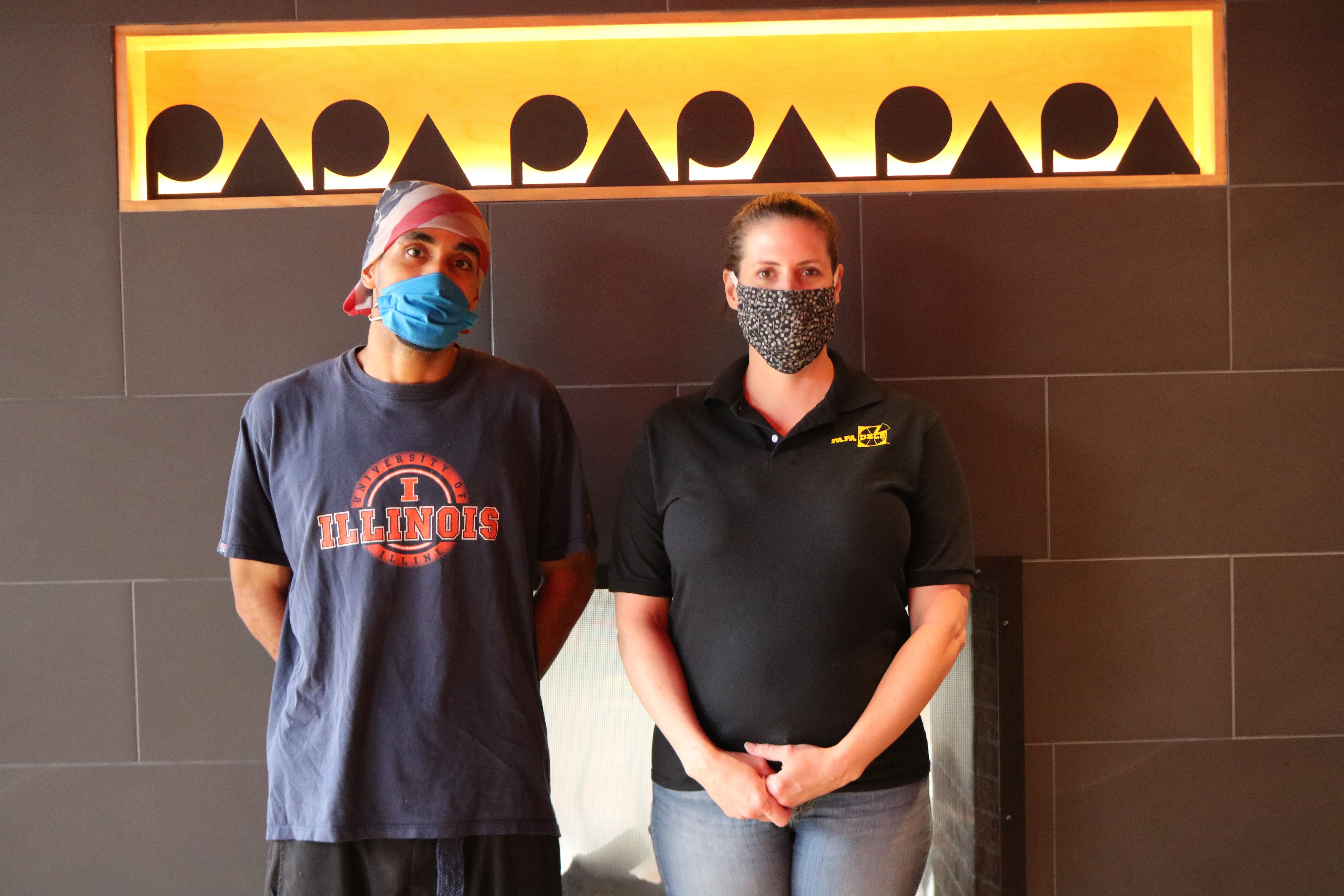 Meet Anthony!
Anthony receives services from DSC through the Employment Services Program. Anthony was at a time in his life when he was looking for a change in his employment and he began working with an Employment Specialist.  With this support, he was able to receive coaching to assist him in finding a job that best suited his strengths and personality.
Anthony has now been employed at Papa Del's in Champaign for over a year now. He has continued to work throughout the pandemic, working 32-38 hours a week. Anthony said that working at Papa Del's was a new experience for him. "I have a lot of duties here and at first, it kind of made my head spin." Though he had previous food service experience, Papa Del's is a larger operation that not only serves pizza here in the Champaign-Urbana area, but also ships pizza nationally. Prior to COVID-19, they also hosted events.
One job that Anthony does, is cheese cutting. This is a unique job not everyone is able to do. "It's a speed job, and it requires a lot of upper body strength because you're leaning over large blocks of cheese to cut them. It needs to be done with speed and accuracy," said Andrea Seten, General Manager at Papa Del's. "Anthony is reliable and always on-time, if not early. Since the beginning, if you give him a task, he gets it done and he excels at the tasks he is given.
When it comes to being successful at work, Anthony said he tries to separate his personal life and his work life. "When I come to work, I don't have time to think about my personal stuff. That eases my mind, and I like that. This is a peaceful place. We try to have fun and mind our own business."
Anthony said when he's not working, he enjoys watching football and working out. He also really likes eating seafood.