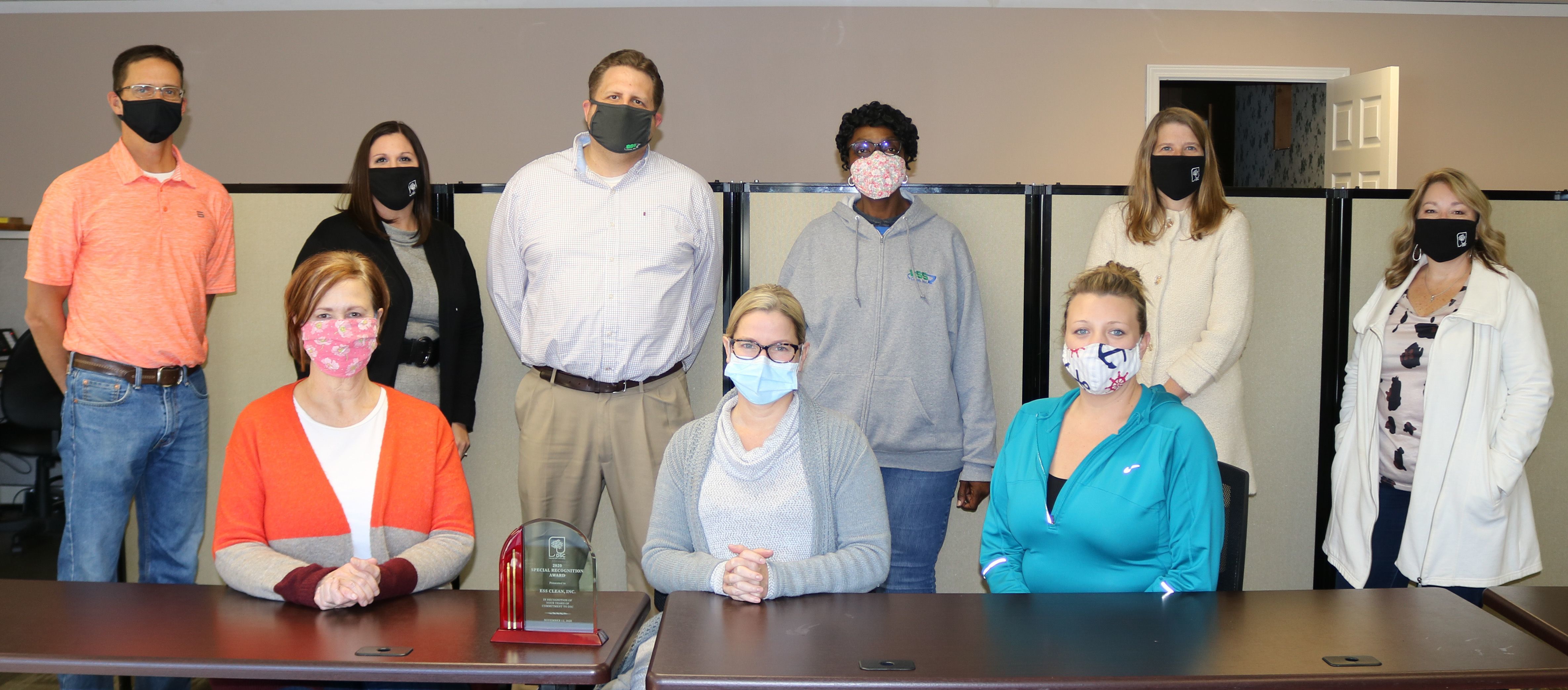 As part of our Annual Tree of Hope Kick-off, we include a Special Recognition Event. Each year we award several individuals for their outstanding achievements. 2020 is the 34th year DSC has recognized award winners, and though we were unable to present the awards to our winners at the larger event this year due to COVID-19 restrictions, we still want to recognize each recipient individually.
This year ESS Clean, Inc. received the 2020 Special Recognition Award. This award is presented to a business, or individual in recognition of their commitment to DSC's mission. DSC's relationship with Paul Taylor and ESS Clean, Inc. began as a business-to-business relationship. ESS has provided cleaning services for DSC's facilities since 2008 and that relationship has grown with time. Paul learned more about DSC through a DSC employee, Kelli Martin. Paul and Kelli attend the same church. "I have always appreciated that DSC is an organization that is filling gaps not met by churches, the state, or county government.
"Initially, my wife and I began donating and over time ESS, as a company began sponsoring C-U Oktoberfest." Paul also grew up with an understanding about people with disabilities because his mom was employed by an agency similar to DSC. For this reason, Paul had a natural connection with the DSC mission.
In 2019, ESS donated deep cleaning services to one of DSC's residential homes and in the process Paul noticed that the home could benefit from new window treatments. Their team returned a few weeks later to install new blinds at the home for DSC. More recently during COVID-19, ESS has provided extra stock of supplies like hand sanitizer and masks. "My team often initiates these projects. They bring it up to me and ask, what can we do next to help DSC?"
"We are grateful for the all of the help and support from Paul and ESS over the years, but especially this year during COVID-19. We are excited to recognize them through the 2020 Special Recognition Award," said Danielle Matthews, DSC Chief Executive Officer.