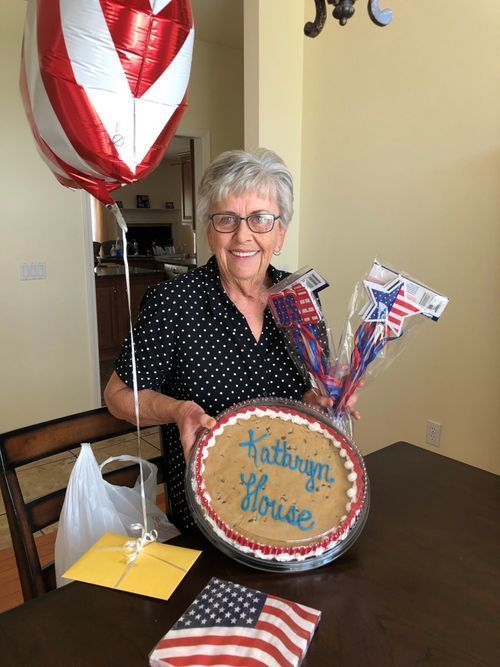 Today we are highlighting DSC Community Partner, Champaign County Home and Community Education (CCHCE). We interviewed Carol Froeschl, HCE President, to learn more about the organization.
The Roots of HCE
Champaign County HCE, formally known as Home Bureau and Homemakers Extension, originated in 1918. The purpose of the organization at that time was to give instruction and practical demonstrations in agriculture and home economics with the subject to improve rural and urban living and family and community life. One of the first achievements of the organization was to organize hot lunches in rural schools. 
The CCHCE consists of 13 units/clubs that meet monthly at various times and places throughout Champaign County. The organization continues to focus on continuing education through monthly lessons brought to them by the University of Illinois Extension Educators. Today, the lessons include topics on family and community issues, cultural enrichment, health and nutrition, international awareness, environmental issues and more.
Carol is a member and president of the Mayview HCE Unit. Her grandmother and great grandmother were charter members of the Mayview Unit that was organized in 1926. Her mother was a 78-year member of the Mayview Unit. Three HCE Units are celebrating their 103rd anniversary this year.
An Organization Committed to Service
The organization also focuses on volunteering within the community. Some of their service projects are sewing weighted blankets for autistic children in Champaign County and working with the Champaign County foster children program by collecting fleece blankets, clothing and personal items. In 2020 members made over 3,000 masks for Carle Hospital and other county agencies in need. 
HCE Joins DSC Adopt-A-Home Program
In 2017, CCHCE selected DSC as a community partner for one of their service projects. Judy French, a member of the Rantoul Unit, had recently moved to Rantoul and their Unit was looking for a volunteer opportunity, when they learned about DSC. "One of our members was familiar with DSC's home in Rantoul and suggested we get involved. HCE's Rantoul Unit actually had multiple members who had friends or family members with disabilities. I had personally volunteered at a similar place in Decatur. Because so many of us had these connections, we were excited to connect with DSC," said Judy.
After the Rantoul Unit became involved, Judy spoke at a larger CCHCE meeting, where the other units in the county were able to learn about DSC's Adopt-a-Home program. At that time a few other units also became involved with DSC's Adopt-a-Home program. HCE's Staley Unit joined a few years ago, with an emphasis on purchasing holiday gifts. HCE's Mayview Unit has adopted one of DSC's homes in Urbana. The Mayview members recognize the residents' birthdays and bring seasonal treats throughout the year. "I love that our unit can give the residents a surprise every so often and put a smile on their face," said Linda Flessner, who is a charter member of the Mayview Unit. "We are grateful for the support and generosity of HCE. The individuals light up when "special packages" are delivered to them. We appreciate the thoughtfulness and the positive impact that results from the kindness shown to DSC," said Sarah Perry, Director of Residential Services at DSC.
Thank You, HCE!
DSC is grateful to the members of CCHCE who have led the way in pioneering DSC's Adopt-a-Home program.
Learn more about Champaign County Home and Community Education (CCHCE)