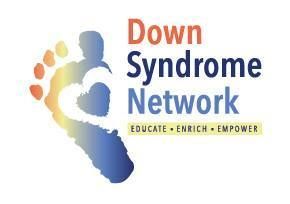 Getting to know Champaign County Down Syndrome Network
We recently spoke with Connie Hilson, President of the Champaign County Down Syndrome Network (CCDSN). The Champaign County Down Syndrome Network operates as a not-for-profit organization serving families who have members with Down syndrome in Central Illinois. As their mission statement implies, you don't have to live in Champaign County to get involved. Currently, they have 125 families that are members from all over Central Illinois, including the Mattoon-Charleston area, Piatt County, and all the way up to Kankakee.
Purpose of CCDSN
As an organization, CCDSN focuses on providing educational and social opportunities for their members. For example, this year they held a workshop with Dr. Paula Kluth, a respected speaker in the special education field. Area educators were invited to participate in the virtual event.
CCDSN also organizes fun, social activities for their members, such as their popular swim parties. Prior to the pandemic, they enjoyed attending University of Illinois Women's Basketball games together.
Partnering with DSC
In addition to providing educational and social opportunities for its own members, CCDSN also collaborates with other organizations in the community, including DSC. CCDSN is a contributor to DSC's Holiday Wish List, an annual opportunity to purchase holiday gifts for people who receive services from DSC, who might not otherwise receive gifts. "It's reciprocal. We all realize that sometimes DSC gives back to DSN and other times DSN gives to DSC. All of us in this community of organizations understand what it is we're doing. Many of us are parents, and we appreciate what DSC does for our families," said Connie Hilson, CCDSN President.
CCDSN also partners with Delta Sigma Omicron (DSO) and CU Able to offer an annual holiday party that providers like DSC are invited to attend. In 2020, the party was offered in a drive-thru format at the Champaign County Fairgrounds, due to the pandemic. The collaboration with other area organizations ensured the party was still able to happen in 2020. CCDSN also contributes to events like Night to Shine, held at First Christian Church in Champaign.
How is CCDSN Funded?
Creating great events, family social gatherings and making significant contributions to DSC and similar organizations requires CCDSN to have funding. Their biggest fundraiser is their annual Buddy Walk, which takes place in November. They also receive funding from the Champaign County Developmental Disabilities Board. There are also area businesses, such as Penn Station Subs who host fundraisers on their behalf throughout the year.
For CCDSN President, Connie Hilson, the organization's mission is personal. She was recruited to join CCDSN by a fellow member and secretary, Kim Woolridge. She has two sons, including one with Down syndrome. For fun, Connie's family enjoys watching her son play Bocce ball, and they're all big Illini sports fans.
Thank you, CCDSN to for the impact you've had on families, DSC and our community!
Learn More
If you would like to learn more about CCDSN, visit: https://www.champaigndsn.org/