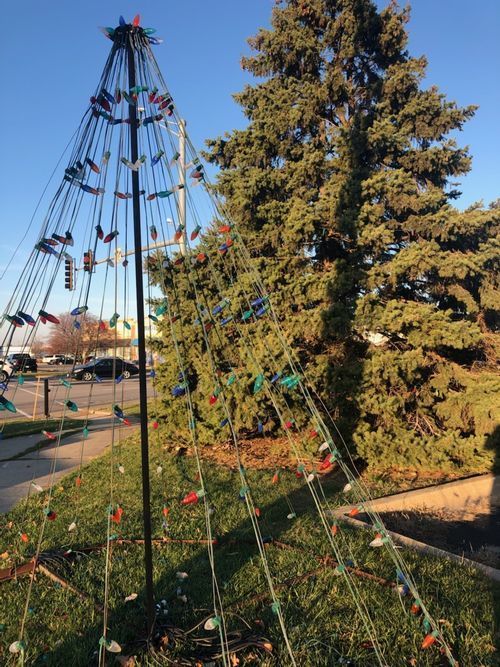 As part of our DSC community, you've likely heard about Tree of Hope, or attended an event associated with the campaign. If not, we'd like to take this opportunity to share more about this special time during the Season of Giving with you.
2021 is the 28th year for Tree of Hope and the campaign is DSC's most significant and longest running fundraiser. Tree of Hope has a rich history in the community. For the 28th year, DSC leadership has selected a Spokesfamily to lead the campaign. As is tradition, the selected family is a recipient of DSC services and volunteers their time to advocate on behalf of other families with intellectual and developmental disabilities in our community. In addition to sharing their story during the campaign, the family also makes a series of media appearances.
Another anticipated part of the campaign, is the announcement of DSC's Annual Recognition Award Winners. 2021 is the 35th year of DSC's Recognition Awards. Each year, DSC awards an individual Personal Achievement Award, Employer of the Year and a Special Recognition Award.
Donations from the Tree of Hope campaign directly impact our programs and services allowing DSC to continue providing supports for more than 1,100 children and adults with intellectual and/or developmental disabilities each year. Every gift given between now and January 31, 2022 helps light the Tree of Hope, which is located on the corner of Prospect Avenue and Marketview Drive in Champaign. The lights represent the services DSC provides. Each time a bulb is lit, it signifies $50 in contributions to the campaign, thus, allowing DSC to provide the resources and services vital to a brighter future for individuals with developmental and/or intellectual disabilities and their families.
We invite you to join us throughout the campaign, beginning November 9th as we celebrate the Season of Giving, by lighting up the Tree of Hope. Watch for more information in your mail, and tune in to our social media channels, and website. We're excited to introduce you to the 2021 Tree of Hope Spokesfamily and unveil our campaign goal. We'll also honor our sponsors and announce the 35th Annual Recognition Award winners.