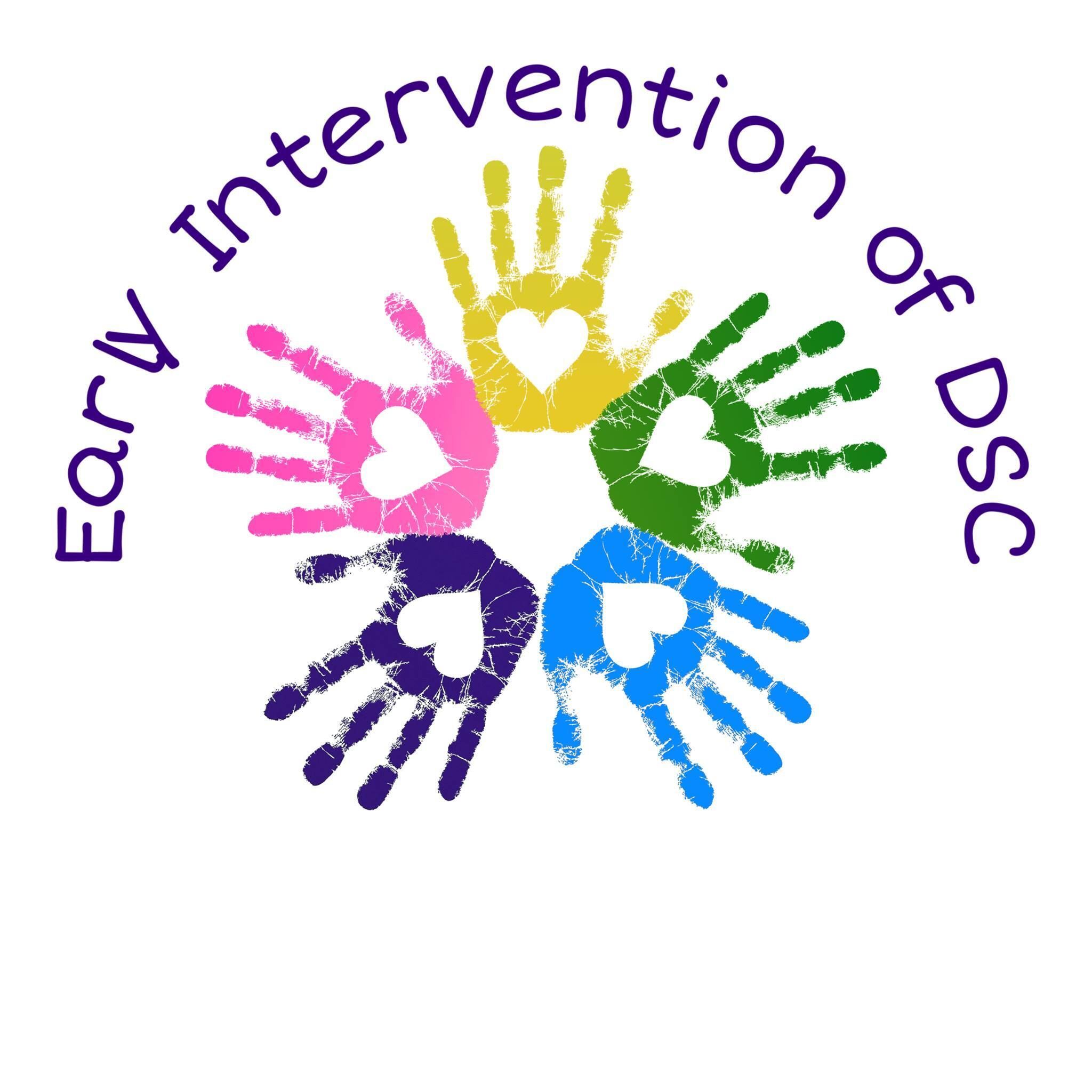 Earlier this month, we learned that DSC Developmental Therapists (DT) serve infants and toddlers from birth to age three with developmental delays or disabilities. Once a DT assesses a child's development, they may refer the family to work with an Occupational Therapist, a Physical Therapist, and/or a Speech and Language Pathologist for additional support to help their child grow. All of these are part of our Early Intervention (EI) Program.
EI therapists can support children and families in their natural environment, meaning they can treat them wherever they most need services. Typically, it's in the home. However, it can be at daycare centers, playgrounds, at a store like Target, or simply outside in the yard! This allows a sort of freedom for the families, the child, and the therapist to choose where treatment works best.
Early Intervention Occupational Therapists promote the function and engagement of infants, toddlers, and their families in everyday routines by addressing areas of occupation, including activities of daily living, rest and sleep, play, education, and social participation. Occupational Therapists enhance a family's capacity to care for their child and promote his or her development and participation in natural environments where the child and family live, work, and play.
EI Physical Therapists work with the child's big muscle movements, such as the movements associated with crawling and walking. They help children learn how to crawl, walk, or play so they can grow and gain more independence!
EI Speech and Language Pathologists work on communication development, such as building vocabulary and articulation. Effective communication is fundamental to human development and plays a critical role during the formative years of a child's life. Without the ability to communicate clearly, children lose access to many educational experiences. Speech-Language Pathologists use early speech intervention to address those problems at the source with life-changing therapeutic interventions that make a difference for those children and their families.
To learn more about Early Intervention, therapies, or our Family Development Program, contact Nicole Smith, Director of Family Development at (217) 356-9176 or nsmith@dsc-illinois.org.