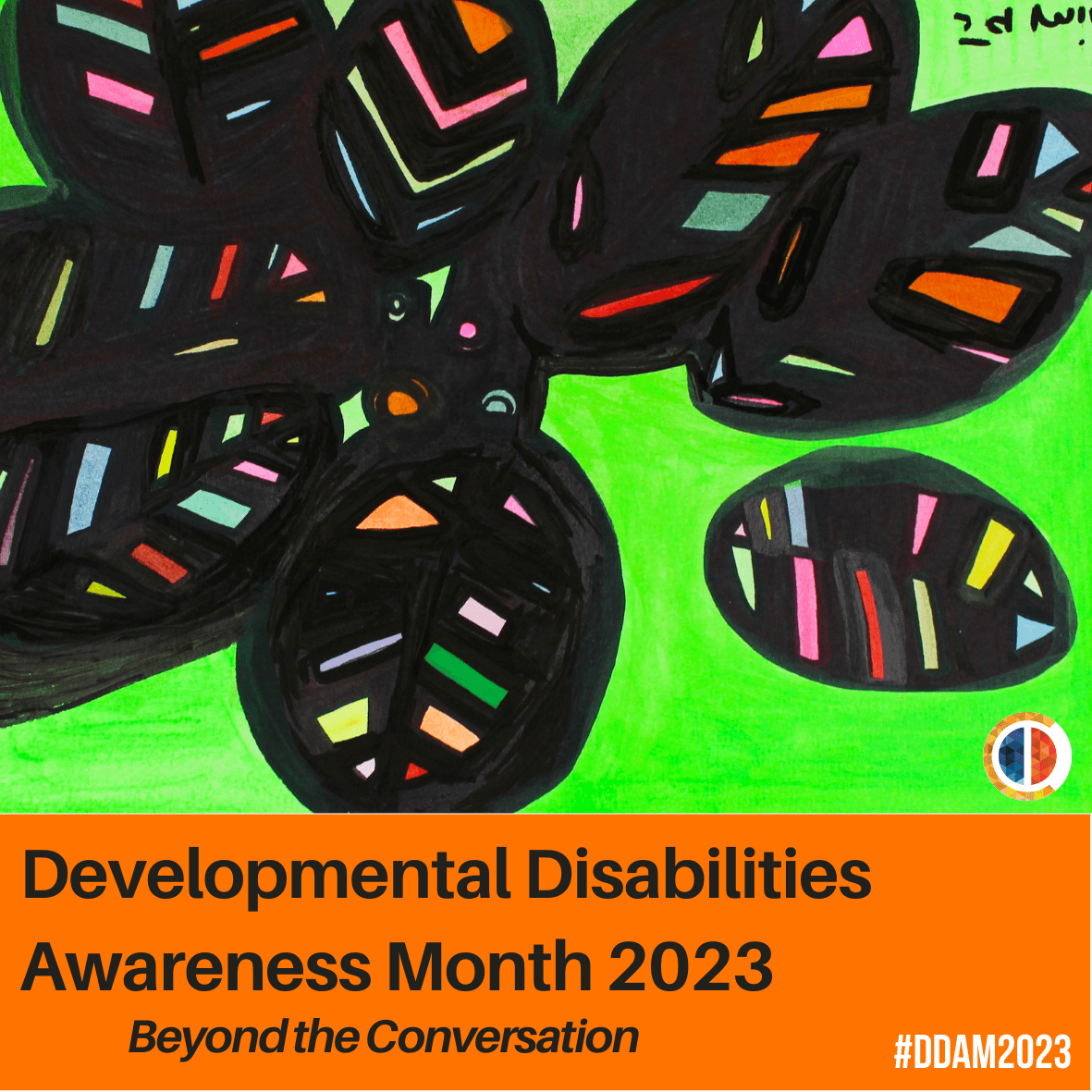 DSC proudly supports and recognizes Developmental Disabilities Awareness Month.
Since 1987, with thanks to President Ronald Reagan's presidential proclamation, we celebrate Developmental Disabilities Awareness Month (DDAM) every March. The National Association of Councils on Developmental Disabilities (NACDD) initiates a social media campaign that highlights the way in which people with and without disabilities come together. This year, the theme for Developmental Disabilities Awareness Month 2023 is "Beyond the Conversation." It is time to ask the question, "Once the conversations have taken place, what comes next?" What comes next is action! So, simply said, the time for talking is over, now it is time for us to act to create this change.
The campaign seeks to raise awareness about the inclusion of people with developmental disabilities in all areas of community life, as well as awareness of the barriers that people with disabilities still sometimes face in connecting to the communities in which they live.
DSC celebrates the unique strengths, talents, and differences of individuals with developmental disabilities not only during Developmental Disabilities Awareness Month but every day.
Here are a few other ways you can get involved and advocate:
Share a story posted on our social media or consider passing along a DSC newsletter.
Consider LEAP training. LEAP (Leaders in Employing All People) is a free, one-hour presentation about disability-inclusive employment. Contact Maggie Baker at mbrown@dsc-illinois.org for more information.
Attend a program or event hosted by DSC or another organization within the disability community this year.
#DDAwareness2023 #DDAM #DDAM2023 #BeyondtheConversation